Christmas trees could be hiding up to 25,000 bugs and insects, new research reveals.
According to a scientific study by researchers at the University Museum of Bergen in Norway, thousands of lice, mites, moths and spiders lurk in Christmas trees, where they hibernate in the winter.
When trees are brought indoors from the cold, the bugs believe that spring has arrived and awaken to take their place among the tinsel and other Christmas decorations.
"[Bugs] hibernate for the winter and usually empty their bodies of fluids, produce a chilled liquid and become completely inactive," said Bjarte Jordal, associate professor of the University Museum of Bergen.
"Upon feeling the heat and being awakened by the light, they believe that springtime has arrived and spring back to life.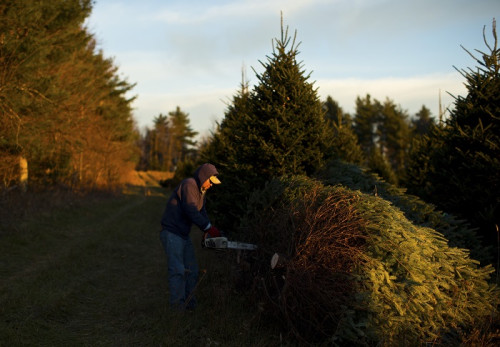 "If you pound the tree on a white cloth before you throw it out after Christmas, you will discover quite a number of small bugs."
Householders with allergies could find that the reason they are experiencing more symptoms than usual is down to the number of bugs present in Christmas trees, researchers suggested.
However, the study found that most mites tend to remain on Christmas trees and soon die because they cannot feed on the limited number of plants in the typical household.
Professor Jordal recommended that householders purchase locally grown hardwood trees, as these are most likely to have limited fauna, which is conducive for insects.
"But you should by no means clean or flush the tree free of bugs as this will damage the tree," he added.
"You need to take into consideration that there are plenty of insects and bugs in potted plants that are regular features in most households.
"As we all know, these attract plenty of flies. It's no different with Christmas trees."