The hunt for cop killer Christopher Dorner has ended after burnt human remains were found in a mountain cabin.
Former LAPD officer Dorner, 33, went on a rampage last week after publishing a manifesto promising to bring "warfare" to the corrupt Los Angeles police force.
San Bernardino County sheriff's spokeswoman Jodi Miller said charred human remains were found inside a burned-out cabin in the cabin in the Seven Oaks area, around 20 miles from Big Bear.
Police said Dorner barricaded himself inside before the fire broke out.
Investigators will confirm that the body is that of Dorner through forensic tests.
According to reports, police heard a single gunshot from within the cabin during the stand-off.
On Tuesday, Dorner engaged in a shoot-out in which he killed one sheriff's deputy and injured another.
Police had been scouring the Big Bear area since last week, when Dorner's burned-out truck was found in the woods around 80 miles east of Los Angeles.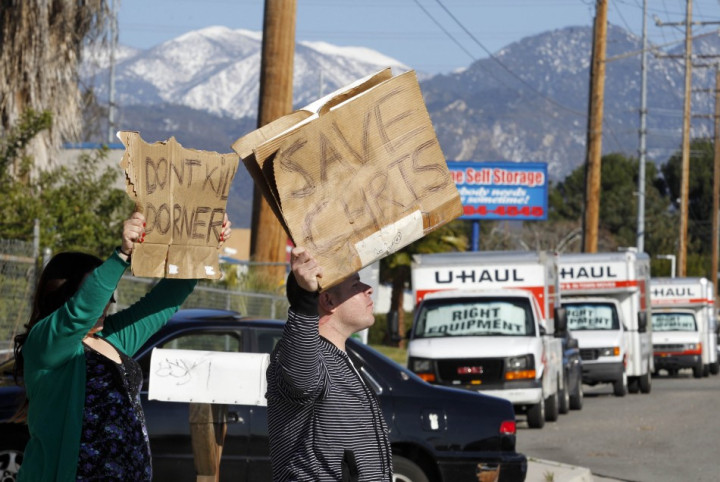 Dorner has amassed thousands of supporters in his quest to expose police corruption, with many people applauding his mission on social media websites.
The group We Stand With Christopher Dorner had over 17,500 supporters. Since police announced that a body had been found in the burnt-out cabin, group members are adamant it is not Dorner, saying he is still alive.
In Dorner's manifesto, which he published online, he said he did not expect to live survive his war on the police.
Dorner said all he hoped to do was clear his name over what he believed was wrongful dismissal from the LAPD, which fired him after making false allegations against his senior officer.
He said his field training officer, sergeant Teresa Evens, had kicked Christopher Gettler, a schizophrenic suspect with severe dementia.
Gettler's father, Richard, gave a testimony supporting Dorner's claim but the police officer was discharged anyway.
Dorner also said there was widespread racism within the police force and vowed to kill officers on or off duty.
A $1 million (£638,000) reward was offered for information leading to his capture.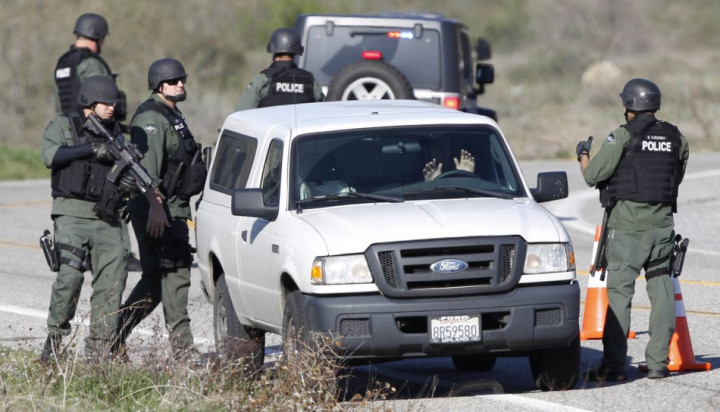 He wrote: "Self-preservation is no longer important to me. I do not fear death as I died long ago. I was told by my mother that sometimes bad things happen to good people. I refuse to accept that.
"I know I will be vilified by the LAPD and the media. Unfortunately, this is a necessary evil that I do not enjoy but must partake and complete for substantial change to occur within the LAPD and reclaim my name."
On Monday, Dorner was charged with the murder of Riverside police officer Michael Crain, as well as the attempted murder of three other officers.
Police suspect he also killed Monica Quan and her fiancé Keith Lawrence - Quan was the daughter of a former police chief and in his manifesto, Dorner said he would kill the families of corrupt police officials.
Since he went on his rampage, LAPD police chief Charlie Beck said he will reopen the disciplinary case that led to Dorner's dismissal after new details emerged about his assertions. He said he takes all allegations of racism within the force seriously.