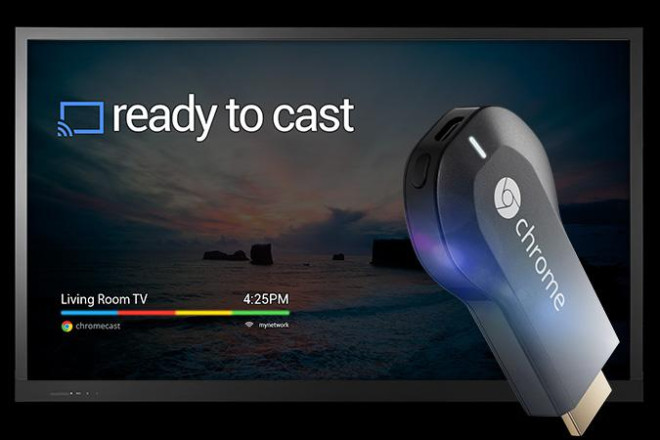 Google continues to make its budget £30 Chromecast streaming dongle more and more useful.
We've seen a number of updates and added support in recent weeks and now Google itself has updated the device to allow users to stream their presentations to large-screen TVs.
A feature which will appeal to the businessman more than the person on the street, the new feature will allow you to wirelessly display any presentations you have saved on Google Drive to a conference room screen.
The feature only supports Google Drive Presentations - the poor relations of Microsoft's PowerPoint tool - but if your company uses Google Docs for work, then this new feature could be a great addition.
The feature will allow companies to side-step the annoying process of connecting laptops to one of a dozen wires which poke out from the centre of conference room tables the world over.
Instead, all you will need to do is click on the Present button in the top right hand corner of your Presentation, and you will now see the "Present on another device" option which will allow you choose your Chromecast. Simple.
Google has been testing this feature quietly for a while now but has finally rilled it out to all Chromecast customers.