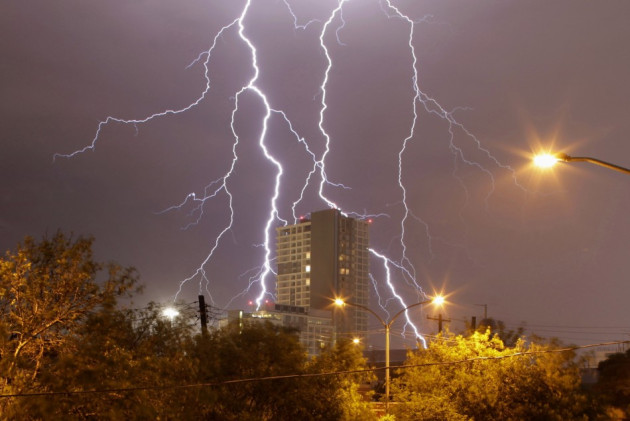 US intelligence agencies are reportedly working towards converting lightning and thunder into potential deadly weapons which could take warfare to the next level.
The CIA is speculated to be pumping funds into a research project aimed at controlling the global climate in turn making it work in Washington's favour.
The agency is believed to have ordered the National Academy of Sciences to pursue relevant research in a bid to master the weather.
A report in Voice of Russia suggests that since the project is funded by the CIA, it raises suspicions although the research in itself looks harmless.
However, there is nothing to back the speculation that the US is actively pursuing development of such weapons.
Alexander Sharavin, Director of the Institute of Political and Military Analysis, told the Moscow-based daily: "Over 50 years ago, all leading countries in the world started developing climate weapons. Some countries have made more progress than others. We are aware of recent incidents of changing climate. The problem here is what will be the consequences, rather than whether we can change the climate or not."
According to him, the most difficult thing in this area is to forecast the final result. "In view of this, no one can describe all the activity in this area as attempts to develop weapons. Moreover, the American government allocates only a small sum of carrying out research in this area. The sum is several hundred thousand dollars. This is a ridiculous figure for the development of a new weapon."
This is not the first time the US has been accused of attempting to trigger natural disasters in its adversary countries.
Outgoing Iranian president Mahmoud Ahmadinejad had charged that the west was destroying clouds above Iran causing a drought in the country in 2012.
In 2010, former Venezuelan president Hugo Chavez said the US was secretly behind the earthquakes in Haiti and China.
Fingers were also pointed at the White House for an abnormal rise in temperatures in Russia a few years back.