Cigarettes in plain packaging make smokers think about quitting more often and significantly reduces satisfaction, an Australian study has found.
Earlier this month, the government scrapped plans to introduce plain packaging to the UK, with health secretary Jeremy Hunt saying they were waiting to see what effect it has on smoking figures in Australia, the only country to have introduced plain packaging in the world.
Cancer Research UK recently said that around 200,000 children start smoking in the UK every year and that half of all long-term smokers will die from a tobacco related illness.
Before the government U-turn on plain packaging, Sarah Woolnough, the charity's executive director of policy and information, said: "With such a large number of youngsters starting to smoke every year, urgent action is needed to tackle the devastation caused by tobacco.
"Replacing slick, brightly coloured packs that appeal to children with standard packs displaying prominent health warnings, is a vital part of efforts to protect health. Reducing the appeal of cigarettes with plain, standardised packs will give millions of children one less reason to start smoking."
The Australian study, funded by Cancer Council Victoria and published in BMJ Open, looked at how plain packaging has affected smokers in Australia since the policy was introduced on 1 December, 2012.
Cigarette packs in Australia are in plain brown packaging with graphic health warnings covering three quarters of the front of the pack.
The researchers interviewed 536 smokers in Victoria in November last year, when plain packets became available, then again in the run up to and immediately after the legislation was implemented.
Three quarters were smoking plain packet cigarettes before the policy came into place, while the rest were still smoking branded packs that carried health warnings, similar to those in the UK.
Findings showed that the perception of the damage cigarettes did to their health differed little between the two groups.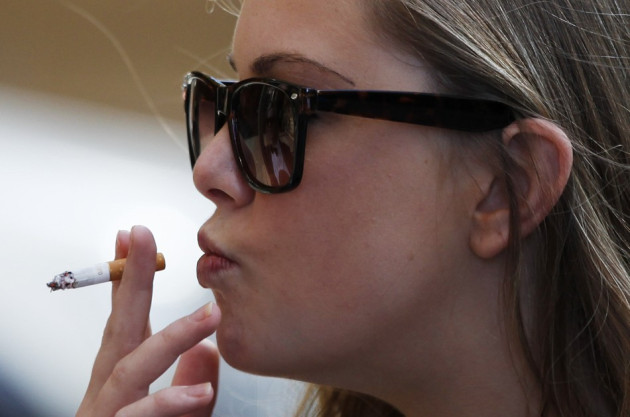 However, plain pack smokers were 66% more likely to say they thought their cigarettes were of poorer quality compared to a year ago. They were also 70% more likely to say they found cigarettes less satisfying, with most saying they "taste worse" than they used to.
Plain pack smokers were 81% more likely to have thought about quitting at least once a day and rated quitting smoking as a higher priority in their lives than brand pack smokers.
As the legislation change came closer, more of the interviewees were smoking from plain packs. Findings showed brand pack smokers' answers became more in line with plain pack smokers after they made the switch.
The authors said: "The finding that smokers smoking from a plain pack evidenced more frequent thought about, and priority for quitting, than branded pack smokers is important, since frequency of thoughts about quitting has strong predictive validity in prospective studies for actually making a quit attempt.
"Overall, the introductory effects we observed are consistent with the broad objectives of the plain packaging legislation. We await further research to examine more durable effects on smokers and any effects on youth."
Kate Alley, Cancer Research UK's tobacco policy manager, said: "This new evidence from Australia confirms what we already know, selling cigarettes in standardised packs makes smoking less appealing and encourages smokers to quit.
"When cigarettes aren't disguised by flashy packaging and carefully crafted branding, smokers see them for what they are - a lethal product which kills half of its long-term users.
"Eighty five percent of the British public want Government action to reduce the number of children who smoke. The Government should stop stalling and introduce standardised packs in the UK as soon as possible. Any delay will cost lives."