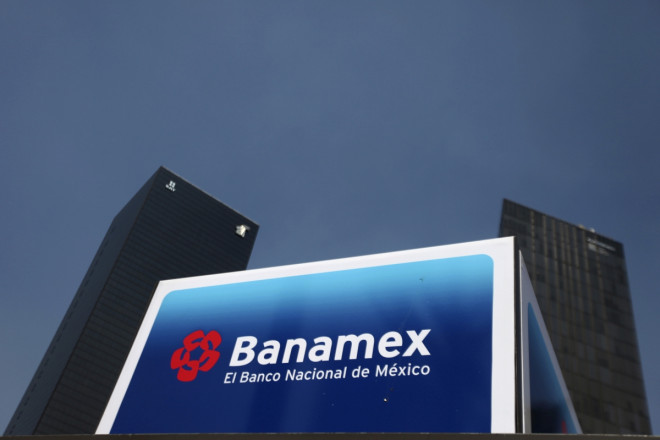 Citi slashed the pay of an ultra-senior executive, Manuel Medina-Mora, after the Mexico subsidiary he looks after, cost the bank $235m in a money laundering scandal.
According to a company filing, co-president of Citigroup Medina-Mora received "only" $9.5m (£5.7m, €6.8m) in 2013, from $11m the previous year.
In the same filing, Citi said it will slash pay and bonuses in 2014 to clawback some of the $235m it lost from $400m in fraudulent loans at Banco Nacional de Mexico – also known as Banamex.
Last month, Citi revealed that fraudulent activity at Banamex dragged down the bank's net income down to $13.7bn.
"Although our inquiry into this fraud is continuing, we have been responding forcefully over the past week by assessing the overall exposure to Citi, coordinating with law enforcement, pursuing recovery of the misappropriated funds, and seeking accountability for anyone involved," said Michael Corbat, CEO at Citi.
"Specifically, we have been taking the following actions: first, we immediately began a 'rapid review' – throughout Banamex and the rest of Citi – of programs similar to the one at issue here. At this point, we believe this is an isolated incident."
"Next, we are exploring our legal options and coordinating with law enforcement agencies in Mexico. I can assure you there will be accountability for those who perpetrated this despicable crime and any employee who enabled it, either through lax supervision, circumvention of our controls, or violating our Code of Conduct.
"All will be held equally responsible and we will make sure that the punishment sends a crystal clear message about the consequences of such actions."
Citi has since found three other sets of smaller loans that may be suspicious.
According to a report by Sanford C Bernstein analysts, who attended Citi's investor presentation, Citi's chief financial officer told the group that there are three sets of problem loans worth less than $10m.
"Management is confident that this is an isolated issue," said CFO John Gerspach, according to the analyst report on the presentation.