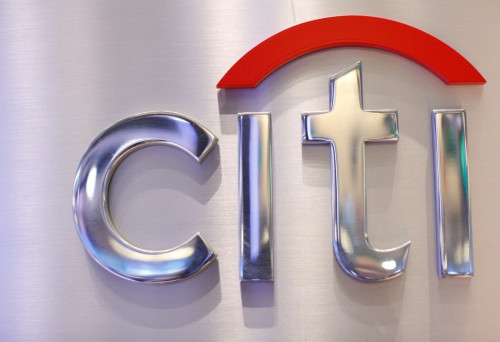 Citigroup, the third-largest US lender by assets, is preparing to reduce its South Korean footprint, by shutting branches outside big urban zones this year, to concentrate on wealthier clients, its chief financial officer said.
Citigroup will disclose the costs tied to the strategy later in the year, CFO John Gerspach said during a conference call with analysts on 23 January.
The bank has been modifying its Korea plans for 18 months, with early attempts focused on changing the mix of its loans, Gerspach said.
Pursued by Bloomberg, Citigroup Korea refused to comment on how many branches will be shut this year.
The unit operates 196 branches in the country, down from 238 at the end of 2004, regulatory filings show. The New York-based lender had more than 3,700 branches as of 31 December.
Chief executive Michael L Corbat has cut down consumer operations in some countries and has targeted well heeled customers in the top global cities to improve returns.
Citigroup executives have spoken about reducing its global footprint, and Corbat has said his bank should no longer be expected to provide unlimited services.
Korean Recovery
Asia's fourth-largest economy is showing signs of picking up as exports rise. The Bank of Korea predicts growth will accelerate to 3.8% in 2014, the fastest pace since 2010.
However, slowing growth and government efforts to limit household debt led to writedowns at one competitor, and Citigroup has said operations in Korea could weigh on Asian revenues in 2014.
Urban-Centric Strategy
"People shouldn't want us to be everything to everyone," the Corbat told Bloomberg Television at the World Economic Forum in Davos, Switzerland. "We've gone through a pretty significant transformation. We've got the right business mix."
The shake-up will ensure branches "are more aligned with that urban-type of strategy," said Gerspach. "We have done some of that, but hope to do that in earnest this year."
"It's inevitable that banks in Korea will trim branches amid stalling profit," said Michael Na, a Seoul-based analyst at Nomura Holdings.
Without strong revenue growth, "lenders can only seek cost efficiency by doing things like closing outlets and shifting toward micro branches and smart banking."
"We do expect an improvement in earnings at Korean banks this year, but any recovery will be mild and in line with economic growth," Nomura's Na added.
In South Korea, revenues across the banking sector have been pressurised by weak loan growth, regulatory interventions and a low interest rate regime.
Some foreign banks have withdrawn and Standard Chartered took a $1bn writedown on the value of its Korean business in August 2013.
Commercial banks saw their return on equity drop to about 7.4% in 2012 from 20.3% in 2005, according to Korea's Financial Supervisory Service.
Citigroup entered Korea with its $2.7bn purchase of KorAm Bank in 2004. It bagged that deal after outbidding Standard Chartered.