Theresa May's plan to strike a "bespoke" customs union arrangement with the EU is "largely irrelevant" for London's financial firms, Mark Boleat told IBTimes UK on Friday (17 February).
The City of London Corporation's policy chairman explained that is because the sector is, for the most part, not covered by free trade arrangements.
"We don't see any opportunities directly as a result of Brexit, but we absolutely see the need to pursue opportunities around the world, particularly if we have less access to the European market," Boleat said.
He added: "There's nothing that is possible now because of the referendum result that wasn't possible before."
But the prime minister's call for a "global Britain" is something the corporation is already leading the way on.
The organisation committed an extra £2.5m ($3.1m) to its international promotional work ahead of the referendum last June and has taken on a specialist in China.
Boleat, meanwhile, branded the UK's split from the EU as "big distraction", but a "manageable" one which will not knock London off its perch as Europe's financial capital.
"A lot of people, who might have otherwise been engaged in business development, promotion and acquisitions, are now inevitably being concerned with possible location decisions or, in some cases, internal restructuring decisions," he said.
"It's a cost to business, in some cases quite considerable, some places are saying a couple of million already quite easily."
Boleat added: "[London is] still going to have most of the attractions it had, it loses a little bit, it may be a big bit, but still there's going to be no other centre in Europe that rivals it in terms of size."
The City's concerns are more based around the battle for talent and May's plan not to maintain the UK's membership of the EU's single-market so that the Government can introduce immigration curbs.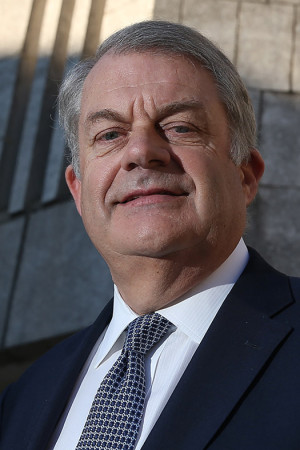 "City institutions we will find it easier to deal with whatever might happen than the tech industry because the people they are after, for the most part, are more highly paid, but not all of them," Boleat said.
So will the businesses quit London for New York or Hong Kong? "On the whole, [financial companies] have actually said nothing, the press have reported on what they think they might be doing," the City of London Corporation official said.
"But, if pressed, some of them say 'if we are not able to continue what we are currently doing from London, we will need to set-up something else in the EU'. That's not a threat – that's a statement.
"Will business go to Hong Kong? Probably not. There is some business that could be done in London or New York and if Britain is not in the EU the benefits of doing it in London are marginally reduced.
"[Brexit] could lead to some jobs going to New York. But on the whole we think in the short-term there will be very small job losses from Britain – longer term it depends." He added: "Brexit is a factor, it is never one factor."
Boleat's comments come around a month before May plans to invoke Article 50 of the Lisbon Treaty and trigger divorce talks with the EU. The negotiations are expected to last two years.