Families and activists were confronted with riot police as they gathered in the Turkish capital on 10 October 2016, to mark the one year anniversary of two suicide bombings.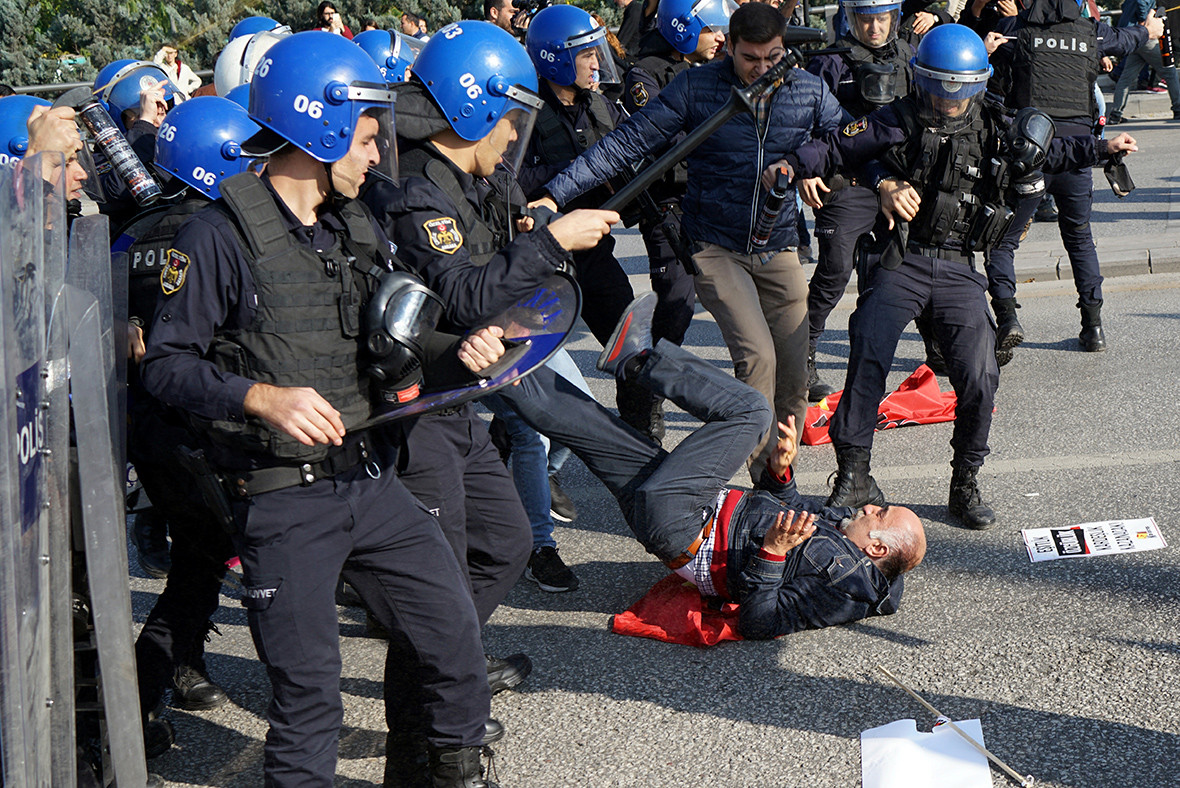 Held exactly one year after the attacks, the march saw hundreds of people join in unison to commemorate those who lost their lives. Riot police intervened, using tear gas and water cannon's to disperse the demonstrators, who were heading towards the main train station, where the bombings took place.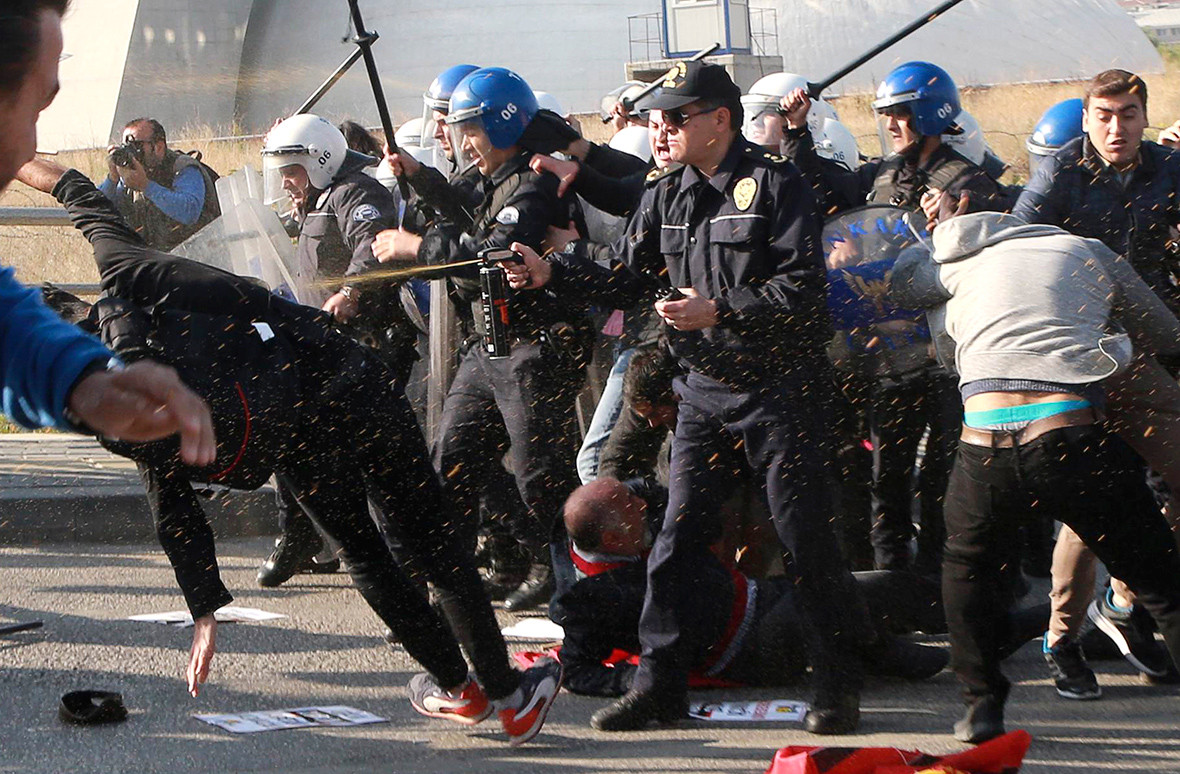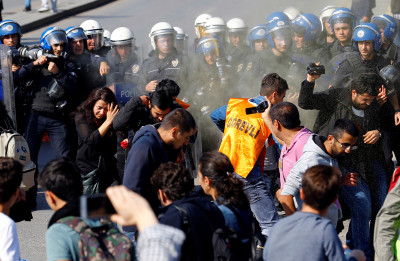 Roads were blocked and demonstrators were not allowed to approach the area. Only a small group of families were given access to the area after the clashes, and were allowed to place carnations on the ground. Governor of Ankara Ercan Topaca – who attended a limited commemoration ceremony – banned all demonstrations and protests, citing an emergency rule. Activists persisted, and many were chased down the street.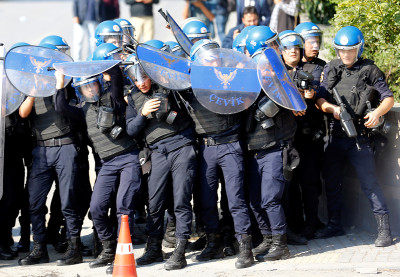 107 people were killed and more than 500 people were injured on 10 October, 2015 when two suspected Islamic State (Isis) suicide bombers struck a rally of pro-Kurdish and labour activists outside Ankara's main train station. It remains the worst attack of its kind on Turkish soil.