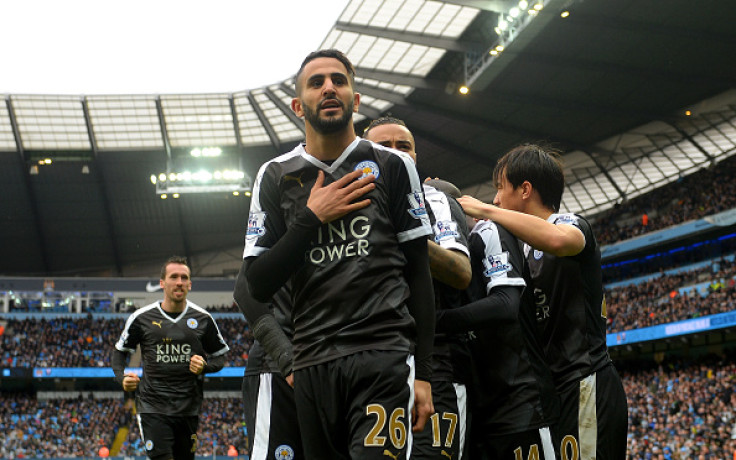 Leicester City's breakout star Riyad Mahrez's performance this season has got a number of elite clubs inquiring about his services, with manager Claudio Ranieri indicating that he will not stand in his way of a transfer. However, the Italian has warned the winger that a dip in form amid the transfer speculation will see him consigned to the bench.
Mahrez, who has scored 16 goals and provided 10 assists this season, has been linked with both Manchester United and Barcelona, with the winger admitting his dream is to play in the Nou Camp, alongside his hero Lionel Messi. Ranieri has admitted that it will be tough to keep hold of the Algerian next season, but will be prepared to drop him if his performance dips.
"If Riyad plays as well as Riyad can, he continues to play. When I see Riyad think about other teams he comes with me on the bench," said Ranieri as quoted from The Daily Mail.
"Of course (Champions League qualification) makes it easier to keep him. If I am Riyad I say, 'There are a lot of teams who want me, OK, I have to show more if I want to go there. I have to show my best, because if I should do my best maybe they want to buy me."
"We want to keep all our players. We believe in them. But if a player comes to me and says, 'Boss, I want to go there because it's my ambition to go there', I'll say, 'Go and enjoy and have good luck'. Because I want only players who are happy to stay here."
The 25-year-old signed a contract in 2015 that keeps him with the club until the summer of 2019, but with a host of top clubs including Barcelona, Manchester United and Arsenal interested in the Algerian, Leicester will have to fight tooth and nail to keep the pacy winger at The King Power Stadium next season.