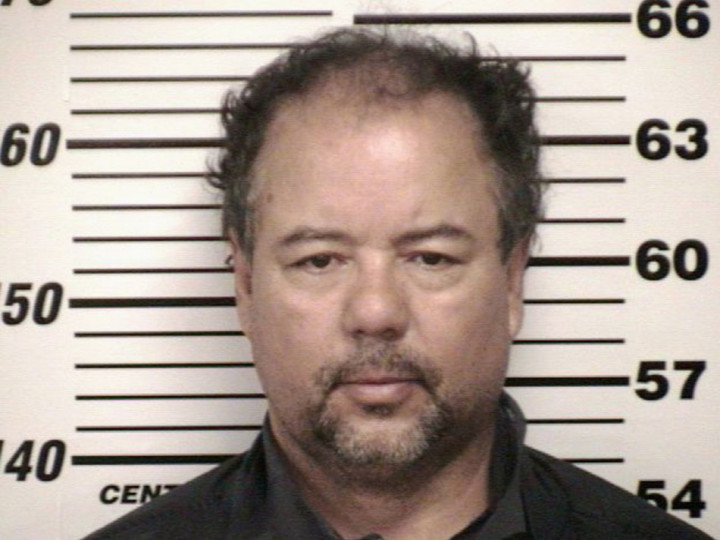 Ariel Castro's daughter has described her father, who is accused of kidnapping and imprisoning three women in his Cleveland home for years, as a "demonic criminal".
US prosecutors said they were considering seeking the death penalty for Castro, 52, if he is found guilty.
Angie Gregg, one of Castro's daughters, told CNN her father was "the most evil, vile, demonic criminal" and that he was "dead to her" after he was charged with the rape and torture of Amanda Berry, 27, Gina DeJesus, 23, and Michelle Knight, 32, over a decade in the house that she grew up in.
"This was going on right under my nose," Gregg said.
"Everything is making sense now - it's all adding up. "I'm disgusted, horrified."
Castro operated a "torture chamber and private prison" inside his Cleveland house at 2207 Seymour Avenue, Ohio's Cuyahoga county prosecutor Timothy McGinty said.
Police believes the former school bus driver separately kidnapped Berry, DeJesus and Knight between 2002 and 2004, when they were teenagers, and locked them up in his home-dungeon. They suffered prolonged sexual and psychological abuse and had violent forced miscarriages.
"The horrific brutality and torture that the victims endured for a decade is beyond comprehension," McGinty said.
"I fully intend to seek charges for each and every act of sexual violence, rape, each day of kidnapping, every felonious assault, all his attempted murders, and each act of aggravated murder he committed by terminating pregnancies that the offender perpetuated against the hostages during this decade-long ordeal."
The victims were allegedly only allowed out twice during the 10 years - when Castro forcibly ushered them into the garage in disguise.
Gregg recalled how Castro always kept his house "locked down tight" and took "forever to come to the door" when she visited with her husband.
Two months before Berry managed to crawl out of the house to freedom with her six-year-old daughter, Castro showed Gregg a picture of a little girl who he described as his girlfriend's daughter.
In court Judge Lauren Moore set bail at $2m (£1.3m) on each of the four charges. McGinty said that more charges were likely to follow.
Ariel Castro's two brothers, Pedro and Onil, who were initially detained in connection with the case, appeared in court on unrelated charges. Pedro was fined $100 for public drinking. Two misdemeanour counts against Onil were dropped.
No evidence linking them to the kidnapping has been found, said police.