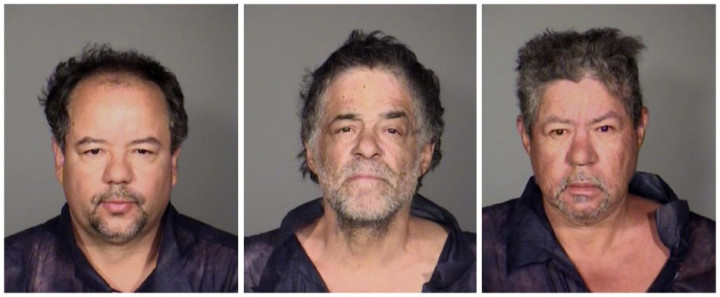 US investigators are to interview the three brothers suspected of keeping three young women captive in Cleveland, Ohio for 10 years.
The police have been given an extra 12 hours to file charges against school bus driver Ariel Castro, 52, and his two brothers Pedro, 54, and Onil, 50, following their arrests.
The trio are the alleged captors of Amanda Berry, Gina DeJesus and Michelle Knight, who managed to escape after nearly ten years in captivity on Monday, thanks largely to Berry's dramatic phone call to police.
The police are hoping to conduct in-depth interviews with the suspects over the ordeal and the charges are likely to be framed later in the day.
"This is just the tip of the iceberg. This investigation will take a very long time," Cleveland police spokesperson Jennifer Ciaccia told CNN.
Knight, then aged 19, went missing in 2002 while Berry vanished a year later when she was 16. DeJesus went missing the following year at 14. Six-year-old Jocelyn, who was found along with the women, has been confirmed by officials as Berry's daughter.
"We have evidence response teams there, we have victims specialists working with the families, with the Cleveland police, trying to determine how it did happen," said FBI spokesperson Paul Bresson.
The authorities firmly denied that they did not act on tip-offs, but serious questions are being raised on the handling of the case.
"Obviously, there was a long period of time where nobody saw them. So we have to wait until we interview them and hopefully they are going to tell us exactly what went on in there," said deputy police chief Ed Tomba.
'A mask to cover a monster'
Neighbours paint a friendly picture of the suspects who left no clue whatsoever of what was happening.
Juan Perez, 27, who lives in the same locality, told the Los Angeles Times that the former bus driver Ariel Castro was a friendly type.
"If a kid didn't have a father, they would look up to him. There was no flaw. I guess he had a great mask to cover a monster," said Perez.
Another neighbour named Hector Lugo also describes Ariel as a cool person. "He used to drive my nieces on his four-wheeler. That's what threw me off. They always thought of him as a cool person -- a cool person to kick it with. He was an outgoing person, he never messed with anyone. He was always cool."