Climate change activist Al Gore holds 'extremely interesting' meeting with Trump on climate change
The former US vice president met Ivanka Trump ahead of meeting her father to discuss climate change.
Former US vice president and leading climate activist Al Gore has termed his meeting with President-elect Donald Trump "lengthy and very productive". The 90-minute interaction was "extremely interesting" and will continue, Gore told reporters outside Manhattan's Trump Tower on Monday (5 December).
The meeting has given hope to activists amid uncertainties surrounding policies that the Trump administration would adopt towards the sensitive issue. In the past, Trump had rubbished climate change concerns and called it a hoax perpetrated by China and had threatened to pull out of the crucial Paris Agreement on climate change.
However, Gore, who kicked off a 24-hour talk-a-thon on Monday to urge more efforts to battle climate change and reduce its consequences, said that the meeting with the incoming US president was "a sincere search for areas of common ground", Reuters reported.
He also met Trump's daughter Ivanka separately. Speaking about her, Gore said that Ivanka was "very committed to having a climate policy that makes sense".
Declining to reveal the details of his interaction, Gore said: "The bulk of the time was with the president-elect Donald Trump. I found it an extremely interesting conversation, and to be continued."
The meeting took place after Trump's transition team reached out to the former vice president, who pledged to do everything to work with the president-elect and ensure the country led efforts to address climate change, a close associate of Gore was quoted as saying by Reuters.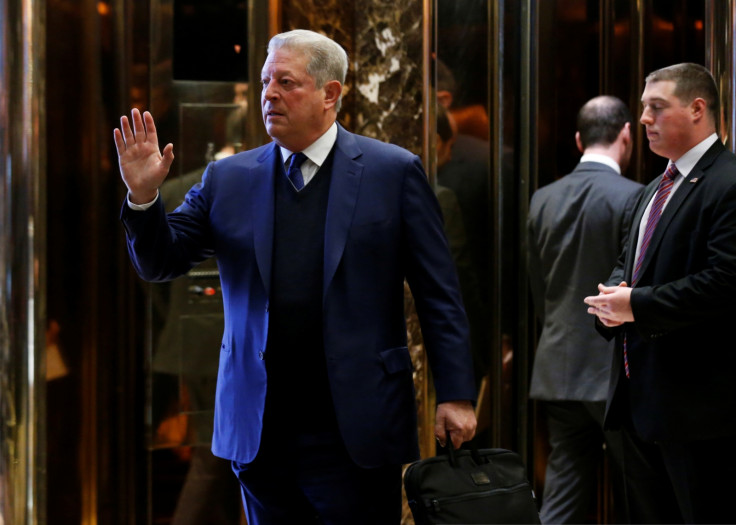 © Copyright IBTimes 2023. All rights reserved.