Lake Erie is on the verge of being declared dead again because of climate change, according to researchers.
Their reports show that drastic new pollution targets are needed if Lake Erie is to protected from developing a massive "dead zone" (or hypoxic zone), where toxic algae blooms and regions are starved of oxygen, meaning life cannot thrive.
While the lake – the fourth largest of the Great Lakes in America – came back to life once, problems with its water quality have been increasing since the mid-1990s.
A report from the EcoFore-Lake Erie project has said there must be a 46% reduction in the amount of phosphorus pollution to shrink the lake's dead zone to a size last seen in the 1990s, a time when there was a recovery in recreational and commercial fisheries in the west and central of the lake.
Phosphorus is used in crop fertilisers with excess washing off croplands during rainstorms and flowing into rivers that feed the Great Lakes. Once there, this chemical can spark algae blooms which, after they die, sink to the bottom of the lake where oxygen-consuming bacteria feed on them, creating these dead zones. Fish shun these oxygen-starved waters, reducing the amount of suitable habitat.
Published in the Journal of Great Lakes Research, researchers recommend policymakers set ambitious targets to reduce phosphorous levels, specifically a special type of phosphorus called dissolved reactive phosphorus, or DRP, levels of which have doubled over the last 20 years.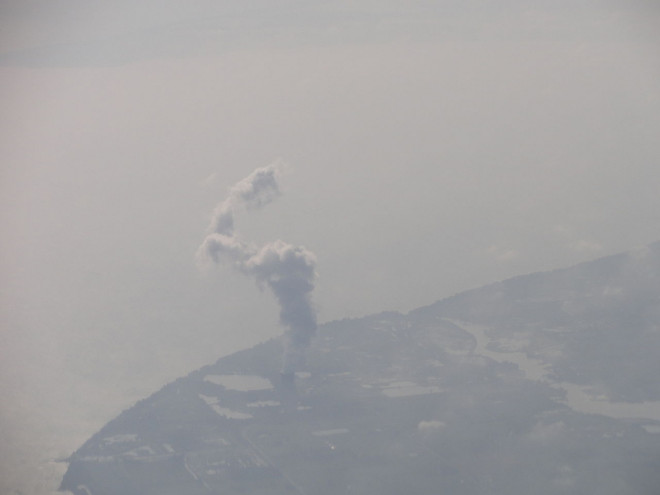 Researcher Joseph DePinto explained: "DRP is extremely bioavailable to algae, meaning the algae can readily absorb this nutrient and use it to fuel explosive growth."
Scientists expect levels of DRP to rise in coming years, with the effects of climate change driving further pollution. Under current climate models, precipitation is expected to increase by up to 29% by 2100, while summer temperature are also expected to rise.
"Potential impacts of climate change need to be taken into consideration for effective action," team member Nathan Bosch said. "Most indications suggest that climate change will not only exacerbate existing problems but also make reducing phosphorus loads more difficult."
Tomas Höök, who also worked on the project, added: "Climate warming can cause preferred habitat to be squeezed both from above by warmer temperatures and from below via increased hypoxia."
The report says a 78% reduction in DRP would be needed to reach the Central Basin hypoxia goal of 780 square miles, an area larger than Los Angeles.
Donald Scavia, director of the University of Michigan's Graham Sustainability Institute and EcoFore-Lake Erie principal investigator, said: "The new target is very ambitious but is achievable if the region agrees to adopt agricultural practices that help reduce the amount of phosphorus-bearing fertilizer washing off fields. We believe this EcoFore synthesis report provides important input to the U.S. and Canadian teams charged with setting new phosphorus load targets for Lake Erie."