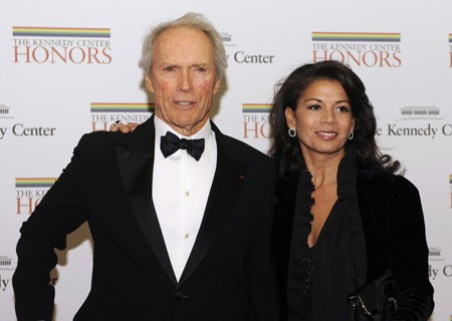 Clint Eastwood's wife Dina has reportedly checked into rehab with depression and anxiety.
According to celebrity site TMZ.com, the 47-year-old reality star was admitted to an exclusive facility in Arizona.
Dina, who stars in E! reality show Mrs Eastwood & Company , met the 82-year-old Dirty Harry star in 1993 when she interviewed him.
They were married in 1996 and have a 16-year-old daughter together.
Dina's admission came as speculation over their troubled marriage continued to mount.
The Hollywood couple, who have not been pictured together since 2011, were allegedly seen embroiled in an argument at Eastwood's daughter Alison's wedding last month.
"Clint was noticeably subdued and I did not see him speak much to Dina," an eyewitness told the National Enquirer.
"Alison's mother Maggie Johnson was over the moon but Clint did not look happy."
"Clint retreated to the far end of the table. He and Dina sat together but they didn't look happy and barely interacted with each other. Clint mainly kept to himself," the source added.