Live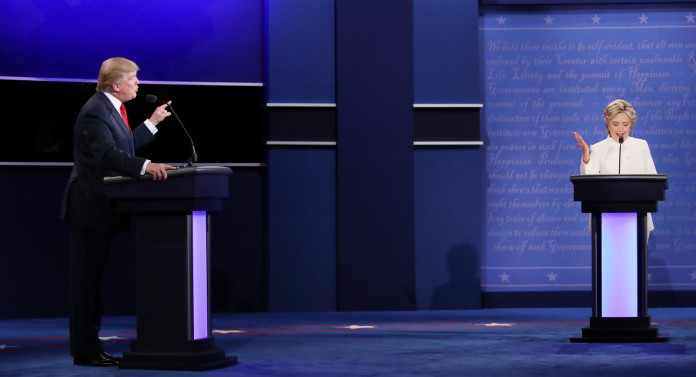 Democrat Hillary Clinton and Republican Donald Trump have debated for a final time before the 8 November election at the University of Nevada in Las Vegas.
The 90-minute debate, which was divided into six 15-minute segments, was moderated by Fox News' Chris Wallace. The segments focused on the following issues: debt and entitlements, immigration, economy, the Supreme Court, foreign hot spots, and fitness to be president.
Third-party candidates Gary Johnson (Libertarian Party) and Jill Stein (Green Party) did not participate in the debate after failing to qualify.
You can read IBTimesUK's complete debate guide here.