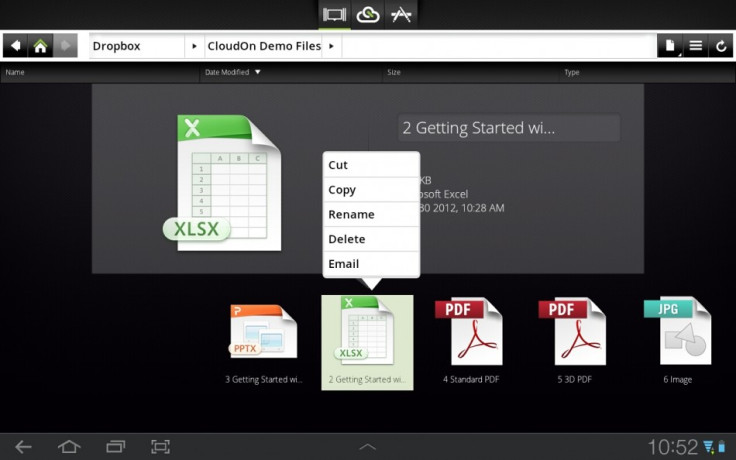 CloudOn has announced that it is launching its free productivity app for iPad and Android in 60 more countries which includes Albania, Algeria, Anguilla, Antigua & Barbuda, Armenia, Australia, Azerbaijan, Bahamas, Bahrain, Barbados, Belarus, Belize, Bermuda, Bulgaria, Cayman Islands. Costa Rica, Croatia, Cyprus/Malta, Czech Republic, Dominica, Dominican Republic, Egypt, El Salvador, Estonia, Fiji, Greece, Grenada, Guatemala, Honduras, Hungary, Jamaica, Jordan, Kuwait, Latvia, Lebanon, Lithuania, Macedonia, Mexico, Moldova, Montserrat, New Zealand, Nicaragua, Panama, Poland, Qatar, Romania, Russia, Saudi Arabia, Slovakia, Slovenia, St. Kitts & Nevis, St. Lucia, St. Vincent & Grenadines, Trinidad & Tobago, Tunisia, Turkey, Turks & Caicos, UAE, Ukraine and the Virgin Islands.
"This launch is another step towards CloudOn's goal of bringing mobile productivity to every region of the world," Milind Gadekar, CEO of CloudOn, told IBTimes UK.
"We plan to launch next in South America and Asia, where we have seen incredible demand and enthusiasm for the CloudOn mobile workspace," said Gadekar.
The cloud-based app allows users to create, edit, save and share Microsoft Office files. It adds support to Dropbox and Google Drive. The CloudOn claims users will be able to track the changes in the Word, manipulate pivot tables in Excel and view PowerPoint slideshows in a complete presentation mode from his/her iPad. Besides, users can access the respective files anytime via Dropbox or Google Drive account. The app adds support to Adobe PDF files from simple forms to complex 3D documents. It comes with a universal image viewer that allows users to access files such as raw Photoshop images and files with PNG, JPEG and GIF formats. The app is optimised for Android Honeycomb and Ice Cream Sandwich (ICS) based tablets.
The app features In-app e-mail integration which allows users to send e-mails along with attachments. Recently, CloudOn announced it had closed on $16mn in Series B funding led by The Social+Capital Partnership (Social+Capital), with participation from Translink Capital and existing investors Foundation Capital and Rembrandt Venture Partners. The company has partnered with Microsoft, Adobe, Dropbox, Box and Google and is expected to continue to grow its partnerships to include more apps and storage solutions into its workspace in order to create the most usable and complete mobile productivity solution on the market.
CloudOn app is available for download on iTunes and Google Play. Users interested in the service can pre-register through the contact form on the official website.