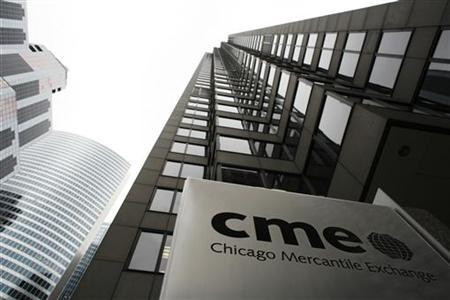 Britain's Financial Conduct Authority (FCA) has approved US Exchange group CME's plan to open a European derivatives exchange in London.
CME said that it will launch CME Europe Ltd, the Recognised Investment Exchange, on 27 April and will list commodity products.
It also plans to launch a full suite of foreign exchange futures products on the same date, subject to final regulatory approval of certain operational clearing conditions.
The initial commodity products to be listed on the exchange include biodiesel, which have previously been cleared as swaps on CME Clearing Europe, according to the company statement.
"Our European customers are increasingly looking for ways to manage risk and access liquidity in a local jurisdiction. CME Europe now allows us to better serve our customers in the region as we expand our business with relevant products," said CME Group executive chairman and president Terry Duffy.
"In addition, the combined move to central clearing and London serving as the centre of global foreign exchange trading will mean our new exchange is well positioned to serve all of Europe."
The exchange group has recently been focusing to grow organically. It launched CME Clearing Europe in 2013 to provide for over the counter interest rate swaps. Earlier this year, the group launched its new European Trade Repository.
The new derivatives exchange in London is in line with the group's global growth strategy, according to William Knottenbelt, senior managing director for EMEA at CME Group.
"Opening in London will mean we can further expand our new product offerings within Europe in addition to extend our footprint within the growing Asia Pacific region," Knottenbelt said.
The launch of CME Europe had been delayed for several months. In September 2013, the exchange operator said it was working hard to solve technical issues, and collaborating with the FCA on gaining approval.