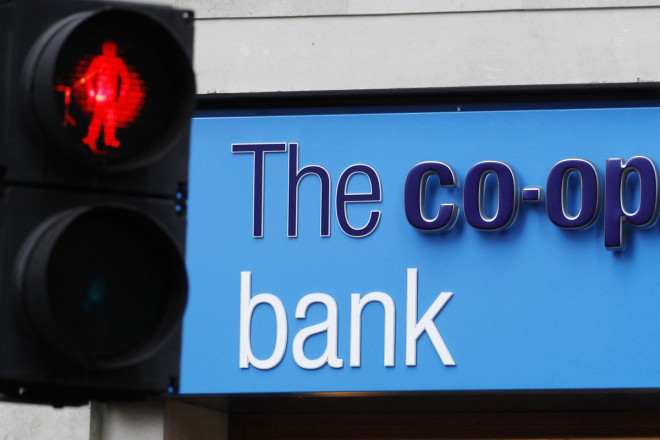 The Co-operative Bank unveiled a £1.3bn loss and apologised to customers in advance after it forecasted not making any profits until 2016.
The bank, which is one of UK's smallest lenders with 6.5 million customers and a 1.5% share of the current account market, said that it is still dealing with the £1.5bn (€1.8bn, $2.5bn) capital black hole and the need to work out the details of its £400m capital raising plan.
"We appreciate that customers and other stakeholders continue to feel angry about how past failings placed the future of the business so seriously at risk," said Niall Booker CEO at the Co-op Bank.
"I would like to apologise to them, to thank them for their continued loyalty and to thank colleagues for their commitment during such difficult times."
The Co-op Bank's parent group, the Co-operative Group, confirmed on 10 April that that Lord Myners will complete the review he was appointed to carry out but will step down on 17 May.
Myners, a former government minister, shocked the market by announcing that he is not going to stand for re-election as a senior independent director on the board after only being appointed to lead a major review into the group's governance and structure four months ago.
"We are committed to reforming our governance and know that Lord Myners' report will provide invaluable stimulus for the changes we need to make," said Ursula Lidbetter, chair of the Co-op Group.
"I would like to thank Lord Myners for the work he is doing to ensure the Co-op Group is best placed to reform and, in due course, thrive".
On 11 March, Sutherland resigned in a letter after deeming the bank "ungovernable".
Sutherland offered to leave, as the bank tries to overhaul its structure and strategy after near financial collapse and a sex and drugs scandal involving its former chairman Paul Flowers.
Sutherland is thought to be "demoralised and fed-up."
Trouble started in May 2013, after the Co-op Bank's head of banking Barry Tootell resigned after ratings agency Moody's suggested that the British government may have to bailout the lender.
Moody's slashed the bank's debt rating to "junk" status, due to concerns that the lender had a black hole in its balance sheet.
On 22 November, police arrested Flowers as part of an investigation into the supply of illegal drugs. He has since been bailed.
In January 2013, the Co-op unveiled the first set of details surrounding its benchmark internal review.