Coal India Stake Sale to Net Delhi $3.6bn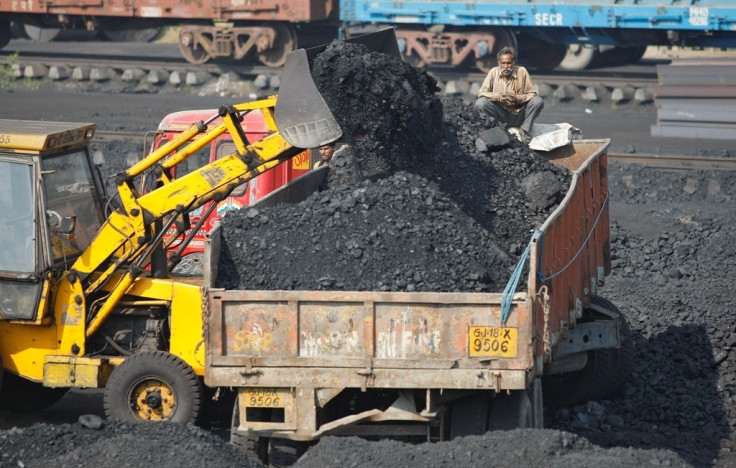 New Delhi proposes to offload a 10% stake in state-owned Coal India (CIL), the world's largest miner of the fuel, stated Power and Coal Minister Piyush Goyal.
Goyal, however, did not provide a timeline for the stake sale, Reuters reported.
The government owns 89.65% of CIL and a stake sale is expected to raise over $3.6bn (€2.7bn, £2.2bn) on current equity value.
Coal India's stock finished 1.09% higher in Mumbai on 14 August. The stock has surged some 22% this year on hopes that the new government will reform the sector, boosting the firm's prospects.
Meanwhile, India's main stock index, the S&P BSE Sensex finished 0.71% higher on 14 August. The 30-share benchmark has jumped some 23% so far this year.
The Narendra Modi regime's first stake sale will be a 5% divestment in Steel Authority of India (SAIL), India's finance ministry said in July.
New Delhi expects to execute the SAIL stake sale over the next seven months.
Coal India Struggling
Coal India has not been able to meet output targets for years.
Bureaucracy, strikes, protests against land acquisition and delays in securing environmental approvals have left coal output far below demand – India is now the world's third-largest importer even as it sits on the fifth-largest reserves.
Credit Suisse analysts Neelkanth Mishra and Ravi Shankar wrote in a 19 May note that a dismal domestic coal output is one of the main reasons for the slowdown in India's investment cycle.
Boosting coal volumes could be a top priority for the incoming government, they added.
Barclays analyst Chirag Shah wrote in a 16 May, 2014, note that a decisive election victory has offered the incoming government an opportunity to effect a complete image makeover of the mining sector and that mining sector growth, particularly coal, will tackle several economic and social issues.
© Copyright IBTimes 2023. All rights reserved.