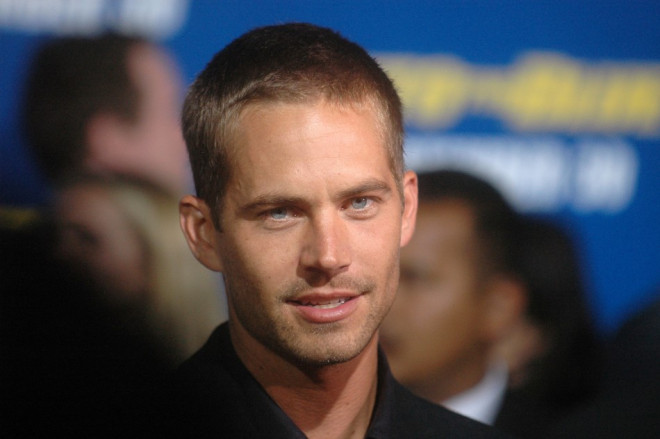 Cody Walker has said the death of his brother Paul Walker doesn't feel real.
The Fast and the Furious star died on 30 November in Santa Clarita, California after the Porsche Carrera GT driven by his friend and business partner Roger Rodas hit a light pole and burst into flames. They were both pronounced dead at the scene.
Opening up about his loss, five months on since Paul's death, Cody said: "'Right now, a whole lot of time has not gone by yet.
"It still doesn't feel real, because sometimes, working in this industry, making films, he'd be away from his family three, four, six months at a time, you know. And my only interaction would be a phone call. So, I know it's going to take a while."
Cody, who recently took on the role of brand manager of Reach Out WorldWide (ROWW), a non-profit disaster-relief organization founded by his late brother in 2010, revealed that the 40-year-old star was modest about his fame and craved a normal life out of the spotlight.
"He would tell me how jealous of me he was because I still had my anonymity. And he's like, 'I can't just go to the movies. I can't catch the films I want to see. You've still got that, man.' And here he is, talking. It was just so funny to hear that come from him," said Cody.
"Anyone that's ever met Paul ..." he began, and then stopped, choked with emotion.
Cody revealed that his brother was highly trained in martial arts and is seen in a demanding role in the recently released Brick Mansions.
"Paul had been training in martial arts for many, many years," he said. "Brazilian jujitsu was his choice. Everyone's so used to seeing Paul behind (the wheel of) a car all the time, and not really seeing that part of him," he added.
Cody and brother Caleb Walker, recently worked on the set of Fast & Furious 7, completing some of the actor's final unfinished scenes.
Paul was mid way through shooting the nextinstalment in the popular franchise at the time of the car crash that took his life.
The sequel will be released on April 10, 2015.