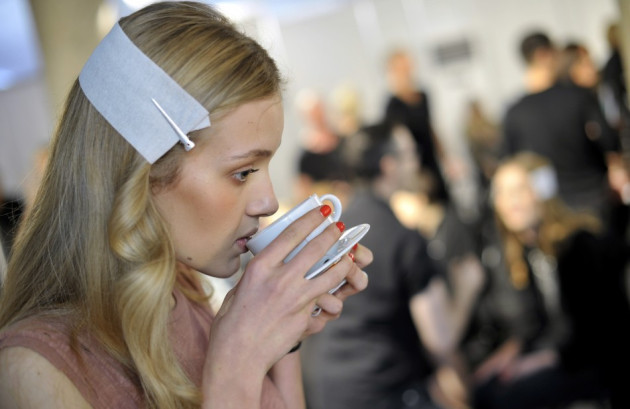 The latest contender in the hot beverage market is coffee leaf tea.
Researchers say that this unusual tea, made from the coffee plant, is healthier than its two caffeine-based rivals.
Coffee leaf tea contains high levels of compounds credited with lowering the risk of heart disease and diabetes.
The leaves were also found to contain more antioxidants than normal tea, as well as a natural chemical that is believed to combat inflammation.
The researchers report that leaves of the coffee plant have previously been overlooked because of the high value placed on its seeds; coffee beans are the world's second most valuable product after crude oil.
Scientists from the Royal Botanic Gardens in Kew, London, and the Joint Research Unit for Crop Diversity, Adaptation and Development in France, believe coffee leaves could provide a health drink to rival green tea.
Tests reveal that the coffee leaf plant has high levels of mangiferin, a chemical found in mangoes. Its properties are thought to have anti-inflammatory effects, reducing the risk of diabetes and lowering blood cholesterol.
The brew has low levels of caffeine and has an earthy taste without the bitterness of coffee.
Dr Aaron Davies, a coffee expert and botanist at Kew, who conducted the research, said coffee leaf tea was popular in places such as Ethiopia and South Sudan.
There was even an attempt to sell it in the UK during the 1800s. Samples of coffee leaf tea were found in the Kew collection, dating back nearly a century.
"In 1851, people were touting it as the next tea and there were all these reports about its qualities," Davies told the Sunday Telegraph.
Part of its advertising slogan was to "clear the brain of its cobwebs". However, some early imbibers of the beverage found it undrinkable.
STRANGE BREWS OF THE WORLD
Pickle juice
A small amount of this liquid may help relieve muscle cramps, say health experts at Brigham Young University in Utah.
Yoghurt Pepsi
Stores in Japan have started stocking this limited-edition Pepsi. Pepsi White is a cola-yoghurt drink that apparently tastes of neither.
Celery Soda
Dr Brown's Cel-Ray is a drink extracted from celery seeds that have been around since the 1860s. It is especially popular in the US and stocked in the delicatessens of New York.
Kimchee drink
This traditional Korean side dish is composed mainly of fermented spicy cabbage. The Kimchee Drink is the packaged, cloudy juice left from the fermentation process. It's said to be something of an addiction for Koreans.