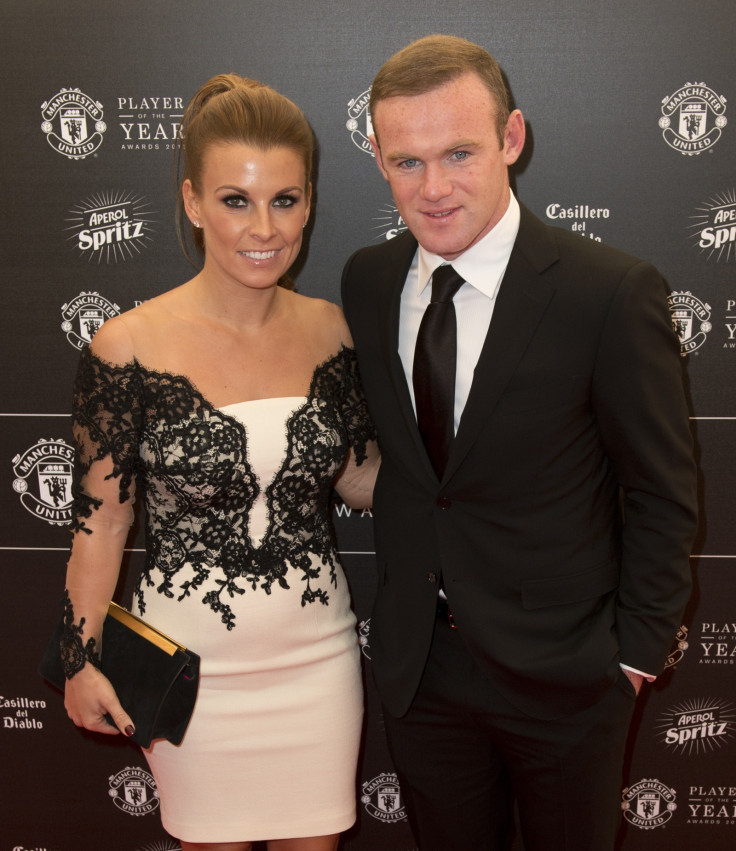 Furious Coleen Rooney reportedly rang Laura Simpson after finding out about her late night "kiss and cuddle" with her husband Wayne on the night he was arrested for drink-driving.
The footballer's wife, who is pregnant with their fourth child, confronted Simpson over the phone and demanded that she "tell her the truth" about their drink-fuelled night out and the events which led up to Rooney's arrest.
"She asked me to tell her what happened. She seemed unhappy with the fact that we had left a nightclub in a cab together to go to my car," Simpson, 29, told The Sun on Sunday.
She added that she apologised to Rooney and promised her that nothing had happened between the pair.
Simpson previously told the Mail Online that she had shared a "kiss and a hug" with the footballer after he offered to drive her home.
The lettings office manager met the Everton striker at a cocktail bar in the upmarket town of Alderley Edge where he was partying with with ex-United teammate Wes Brown and another friend while his wife was on holiday in Mallorca with their three sons.
Simpson said that Rooney was admiring her "clingy top" and asking what size her breasts were, saying "are they real?"
The pair were stopped by police while driving back to Simpson's home in Prestbury. Rooney was taken into police custody and charged with drink driving after failing a breathalyzer test. He has since been released on bail and is due to appear in court on 19 September.
His wife Coleen was reportedly "livid" after hearing about his arrest and flew home from Mallorca immediately, according to the Sunday Mirror.
She is said to have screamed at her husband: "How could you do this to me while I'm pregnant? How could you be so stupid?" the newspaper reported.
Rooney and his friends began their night on the tiles out at 4pm on Friday (1 September) with a meal at Italian restaurant Piccolino in Alderley Edge, Cheshire.
The trio then went onto the nearby Bubble Room bar at 10pm, where they danced to an Oasis cover band and took selfies with fans.
At 2am the group moved on to cocktail bar Symposium in Wilmslow — owned by Hollyoaks star Ashley Taylor-Dawson — where he met Simpson
Rooney had only just stood down from England duty last week after topping his country's goal scoring record with 53 in 119 appearances.
The former England captain's marriage previously made headlines in 2010 after it emerged he had a threesome with former prostitute Helen Wood and her friend Jenny Thompson.