Colombia and Farc rebels to fight together against cocaine crop cultivation
Eradication of cocaine crop is part of a peace deal to end the half-a-century long conflict.
Colombian government and the rebels of the Revolutionary Armed Forces of Colombia (Farc) have announced a joint plan to fight against cocaine crop cultivation.
The left wing Marxist group, which had relied on cocaine production to fund its insurgency, has joined hands with the government of Colombia as part of a peace deal, which was finally ratified in December 2016, to end half a century conflict.
Under the plan, the government and the Farc rebels would offer farmers monthly payments of around $350 (£280) if they willingly agree to destroy their crops. They would also be given loans, subsidies and guidance to plant other crops such as fruit trees and vegetables.
Cacao is among crops that would also be planted instead of coca, depending on soil types.
"The goal is to replace approximately 50,000 hectares of illicit crops during the first year of implementation in more than 40 municipalities in the most affected departments," the government and the rebels said in a joint statement.
A Colombian government official Rafael Pardo, who is responsible for the programme, said that the administration of President Juan Manuel Santos has decided to spend $340m (£271m) in the joint plan that would benefit around 50,000 families.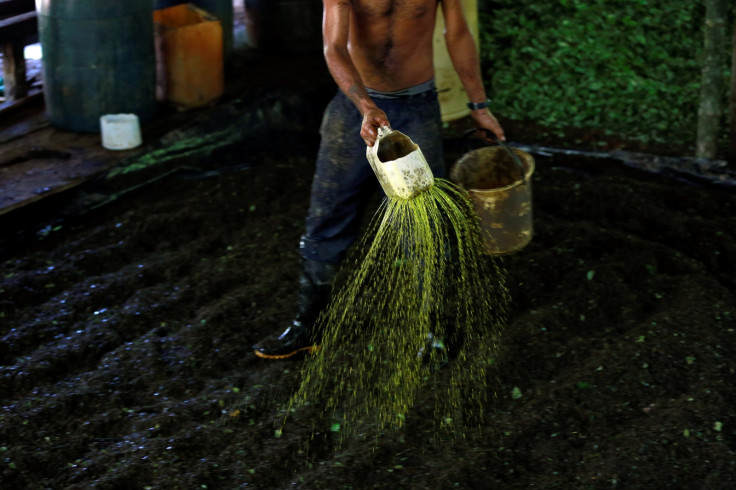 According to reports, the government has planned to destroy 100,000 hectares of coca by 2017 and would also soon announce other methods to bring coca levels down.
"This is much more cost-efficient and furthermore ensures that territories are transformed and people's lives are changed," Pardo said.
© Copyright IBTimes 2023. All rights reserved.