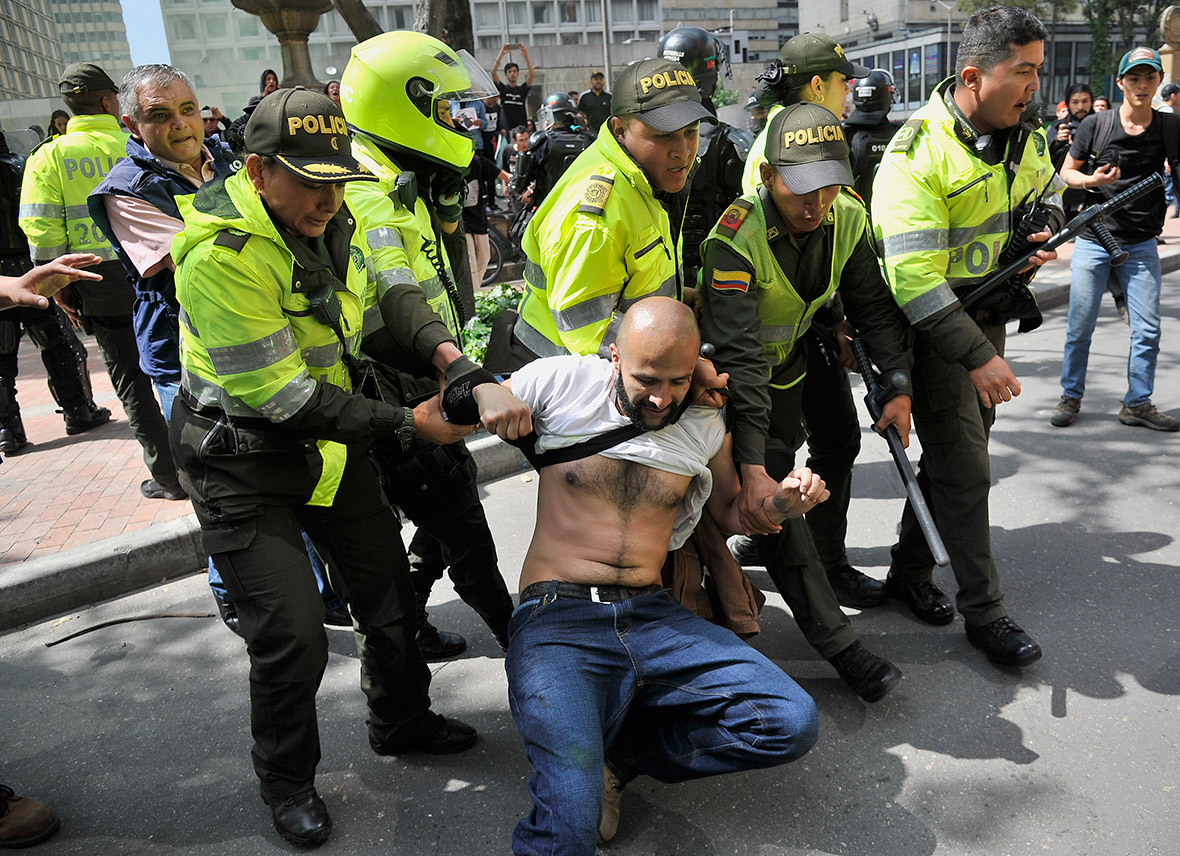 Animal rights activists clashed with riot police in Bogota, Colombia, after a ban on bullfighting was overturned.
Thousands gathered outside the Santamaria bullring to protest the return of the controversial sport, which was brought back to the capital after a five-year absence.
Bullfighting was banned in 2012 by the capital's mayor at the time, Gustav Petro. But Columbia's Constitutional Court overruled the ban in 2014, arguing that it violated bullfighters' rights to freedom of artistic expression.
It is not the first time a ban on bullfighting has been overturned. Last year Spain's Constitutional Court overruled the Catalonian parliament's decision to ban the sport, arguing that it was an important part of Spanish heritage.
On Sunday 22 January spectators were confronted by furious protesters as they attended their first bullfight in Bogota in five years.
A 17-year-old male protester said that the only people who enjoy bullfights are "old, conservative elites."
"My generation thinks differently. We're not prepared to see an animal suffer."
Riot police fired tear gas as protesters threw rocks and pushed down barricades. Several people were arrested for violent behaviour.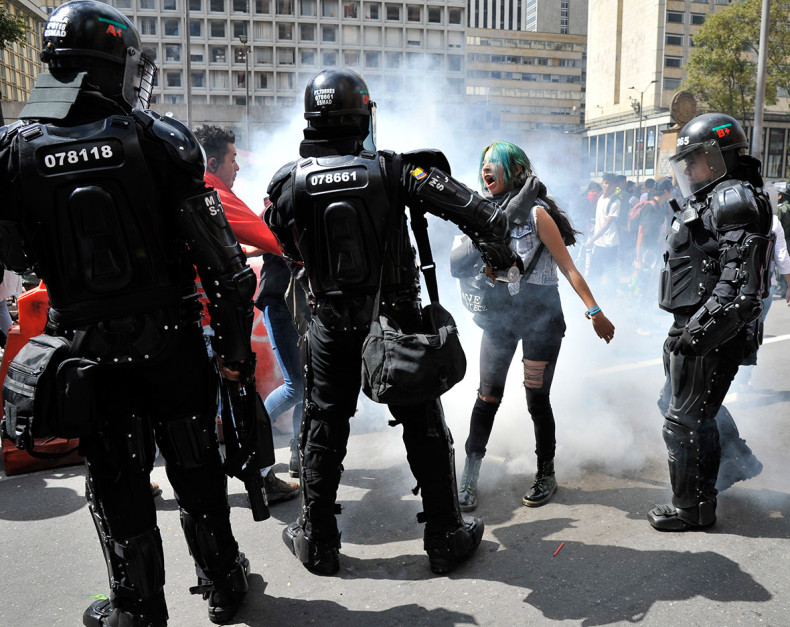 Bogota's major Enrique Peñalosa said he agrees with animal rights activists and considers bullfighting a "cruel spectacle which is not part of a civilized society." But he said that he had no choice but to enforce the court's decision.
On Twitter Penalosa condemned the violent behaviour of animal rights activists at the protest. The major has launched a campaign which aims to prevent "acts of cruelty" being inflicted on bulls.
However, many activists have questioned his dedication to the cause after he awarded the Civil Order of Merit to the Bullfighting Corporation of Bogota.
Animal rights group Anima Naturalis wrote on Twitter: "30 bulls will be massacred in Bogota this year. We hope it will be the last time."
Bullfighting is banned in several Latin American countries, including Argentina and Uruguay. The sport is also prohibited in Cuba and in several Mexican states.