Colombia landslide: Rescuers search for bodies after avalanche of mud swept through Salgar [Graphic images]
The avalanche of mud and debris that roared through the town of Salgar in western Colombia before dawn on Monday (18 May) killed at least 78 people. The homes of more than 500 people were destroyed or damaged.
Heavy rains caused a landslide into the Liboriana ravine, blocking it off and causing an overflow that destroyed the neighbourhood below.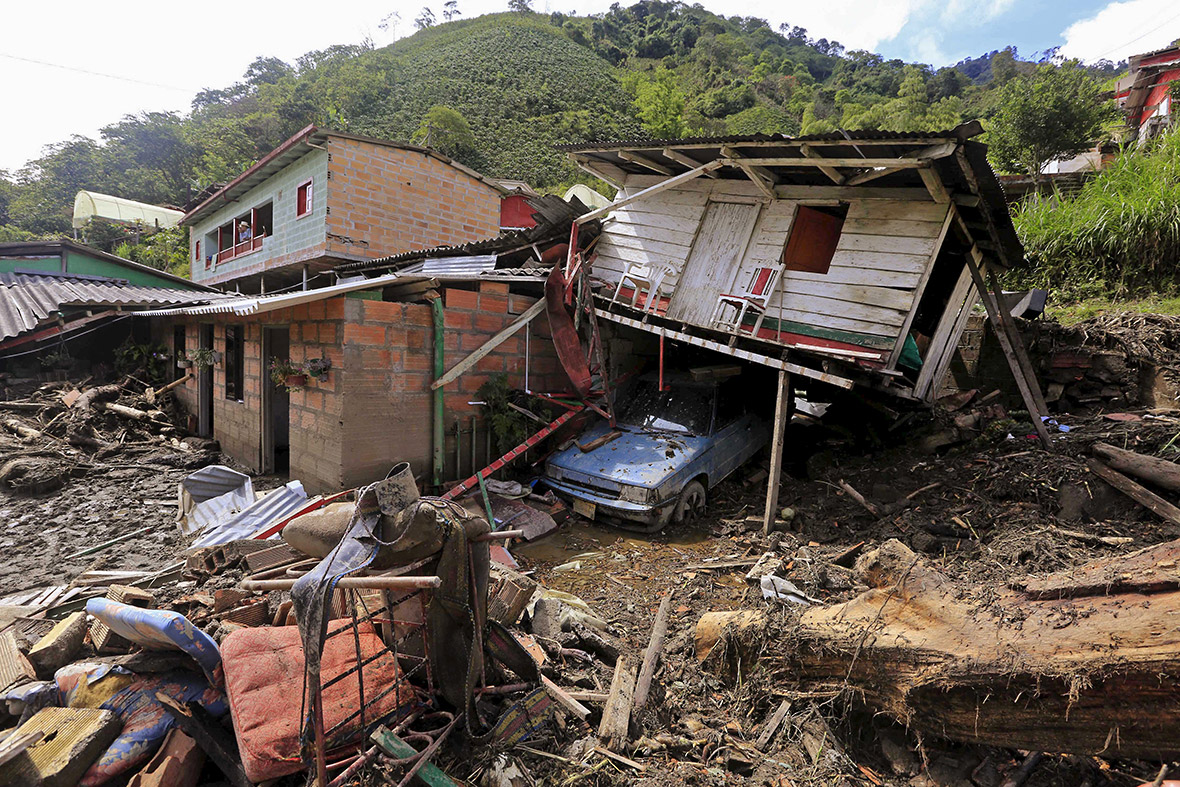 Residents were stirred from their beds in the dead of the night by a loud rumble and neighbours' shouts of "The river! The river!" as homes and bridges plunged into the ravine. Survivors barely had enough time to gather their loved ones.
"It took my sister and my nephews, and we haven't been able to find them," said Blanca Moreno, 50, standing near an improvised mortuary set up in the local cemetery for the identification of victims.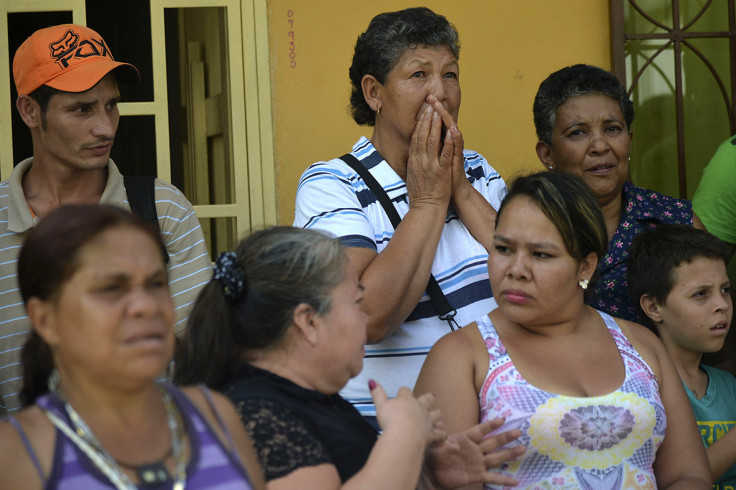 Rescue workers used sniffer dogs to help them locate bodies of landslide victims. There are fears the death toll could grow because an undetermined number of people, perhaps as many as 100, remained unaccounted for.
Authorities said they were too busy searching for bodies and assisting survivors at makeshift shelters to give a precise estimate of how many were missing.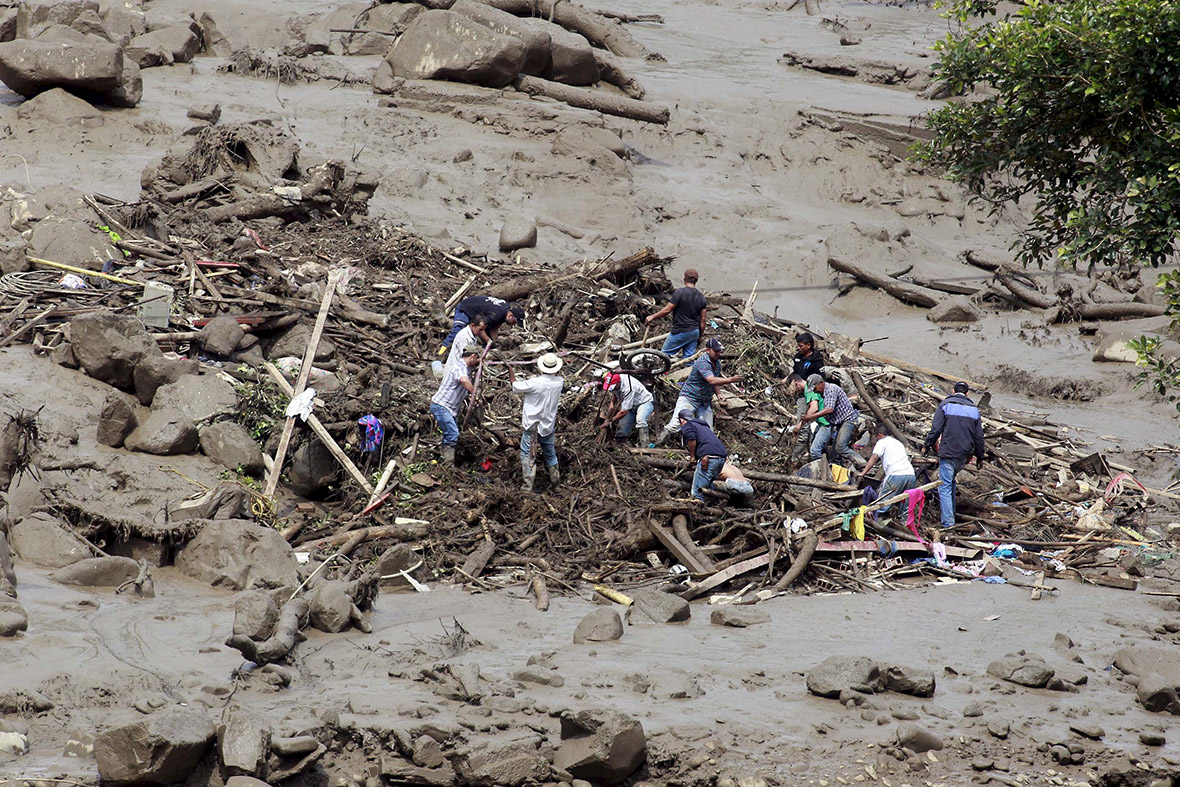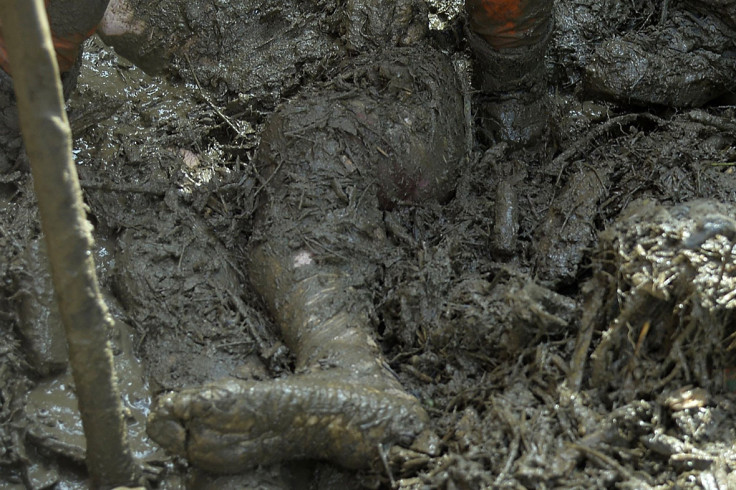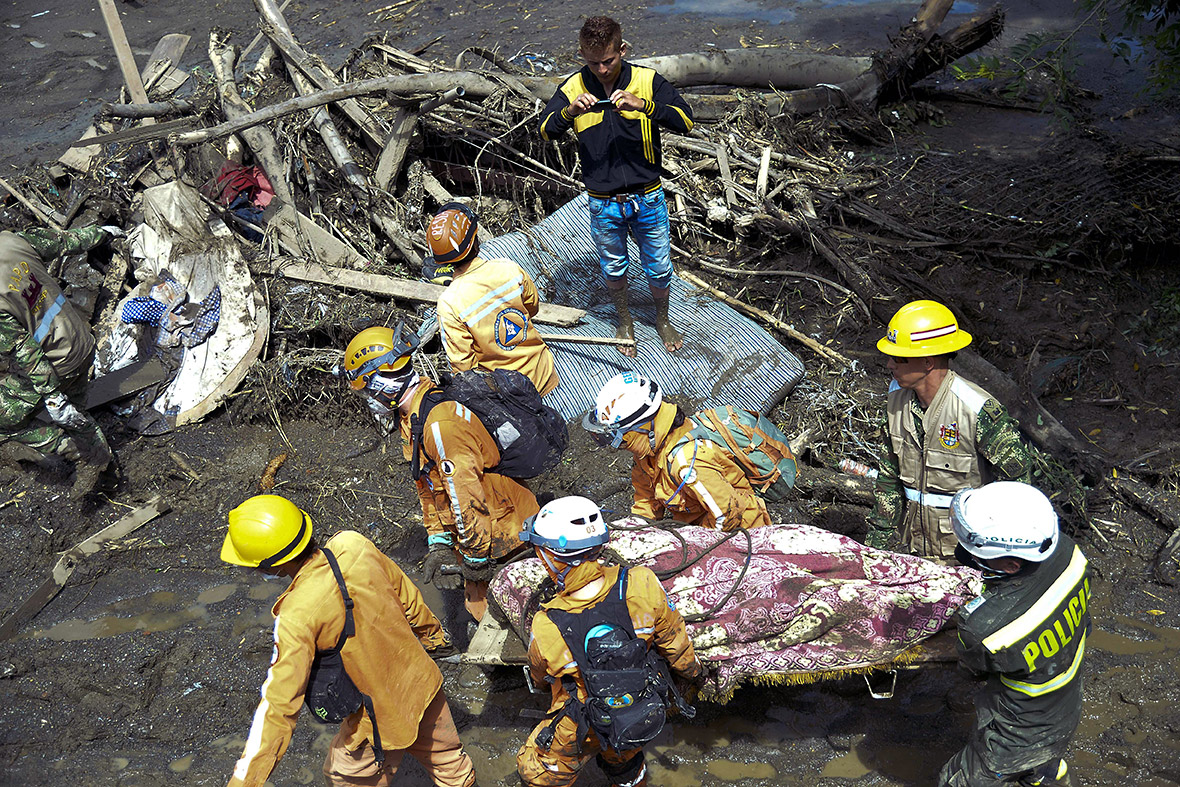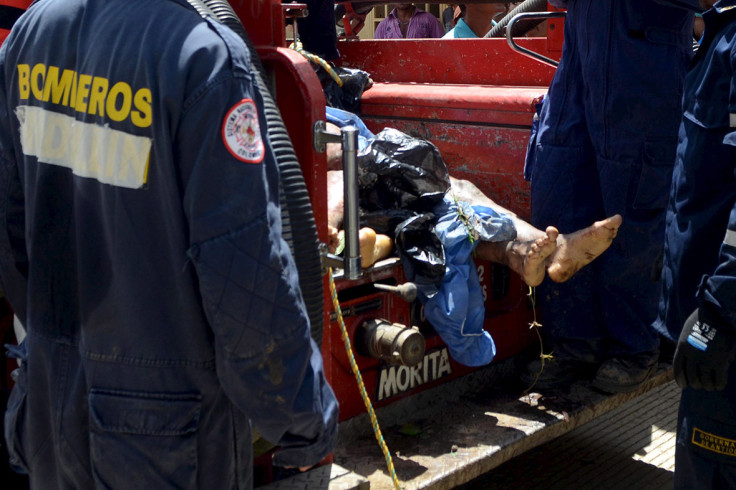 Many of the lost are thought to be buried under mud, along with dozens of homes, bridges and even a school that locals said is where former President Alvaro Uribe studied. Uribe, who spent part of his childhood in Salgar, rushed to the town to assist in relief efforts.
"It's very painful what we've seen," he told RCN TV, describing his encounter with a grandmother caring for her three-day-old grandchild in place of the boy's parents, who are missing.
President Juan Manuel Santos, who travelled to the town to oversee relief efforts, said the bodies of those killed needed to be transported to Medellin to be identified. As giant diggers were removing debris he vowed to rebuild the lost homes and provide shelter and assistance for those affected by the calamity.
Authorities called on volunteers to send water, food supplies and blankets to cope with what they described as a humanitarian emergency.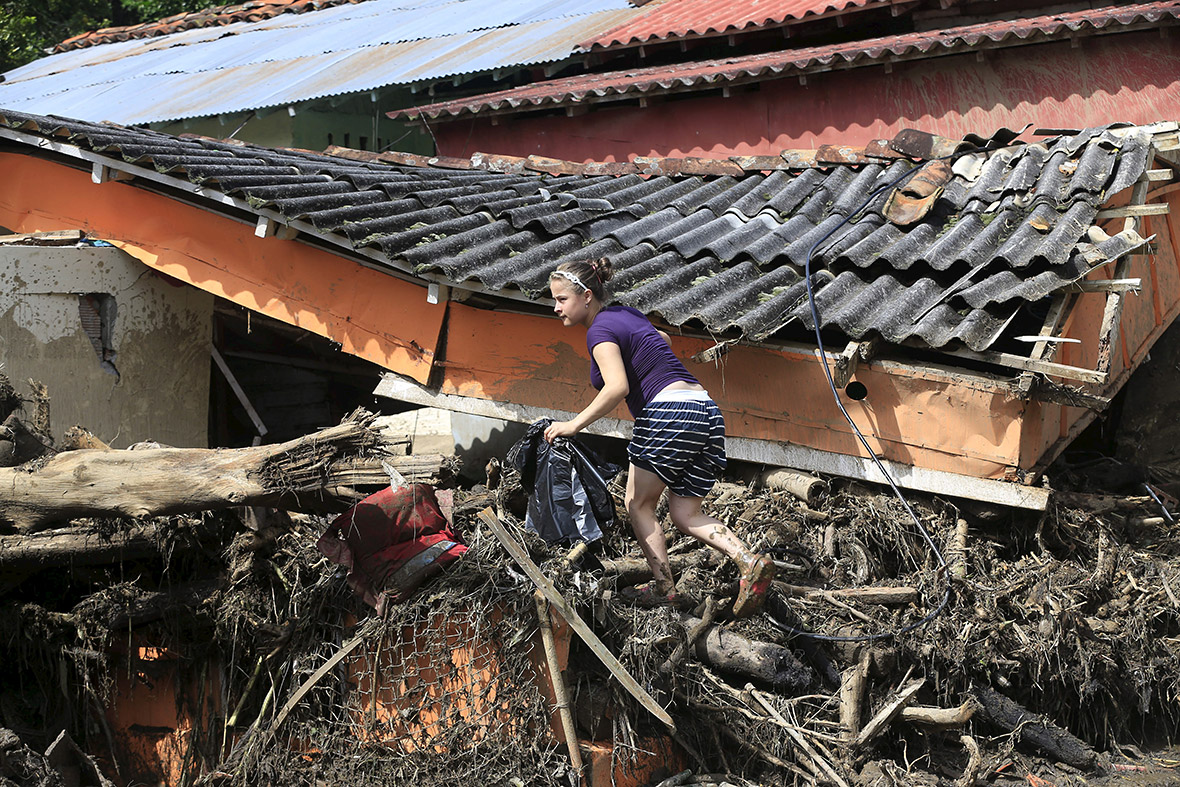 The town of 18,000 lies on the Andean slopes in one of Colombia's major coffee-growing regions.
Colombia's rugged topography, in a seismically active area at the northern edge of the Andes, combined with shoddy construction practices, has made the country one of Latin America's most disaster-prone.
More than 150 disasters have struck the country over the past 40 years, claiming more than 32,000 lives and affecting more than 12 million people, according to the Inter-American Development Bank.
© Copyright IBTimes 2023. All rights reserved.