Colombian government says hostage held by ELN rebels to be freed soon
The hostage Odis Sanchez has been held since he volunteered to exchange places with his sick brother in April.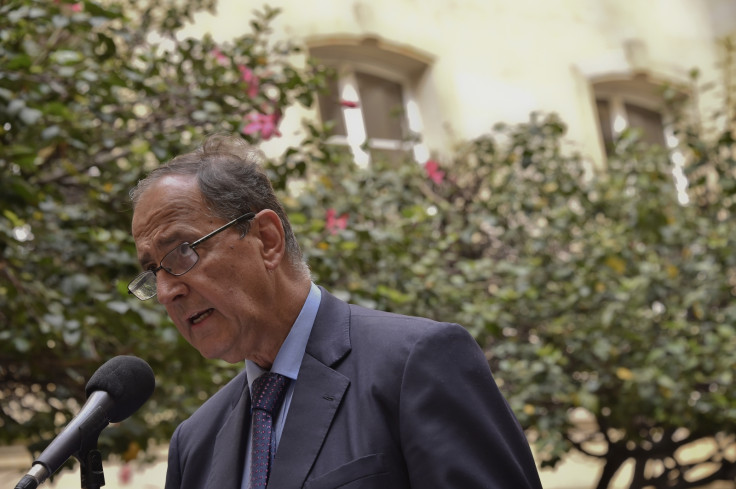 A Colombian hostage whose release was a condition of peace talks with rebels could soon be set free, a government official said on Thursday.
Juan Camilo Restrepo, the Colombian government's main negotiator, as reported by the AFP, said: "We have been informed by the Red Cross that the operation to free (hostage ex-lawmaker Odin Sanchez) has begun." According to a BBC report, Sanchez has been held hostage since he volunteered to exchange places with his sick brother.
Restrepo said on Thursday that the Red Cross, with the help of the Catholic Church, were carrying out a release operation. He did not specify how long it was going to take but said that the peace talks would not start until Sanchez was back "safe and sound". In response, the rebel group blamed the government for "torpedoing" the negotiations.
President Juan Manuel Santos then delayed talks scheduled for Thursday saying that the hostage should be released first. He added that his government remained committed to "advance with this process." The government of Colombia and the National Liberation Army (ELN) rebels have been locked in conflict for almost fifty years but in March they announced that they will engage in formal peace talks.
The negotiations were planned to start in May but were postponed after the ELN rebels failed to meet the government's demand to stop abducting people. The ELN is the second largest guerrilla group in the country after Farc and is considered to be a terrorist group by the European Union and the United States. It has abducted hundreds of people over five decades to raise money for its war.
According to Reuters, talks with ELN rebels would likely be on the lines of those held with Farc. The peace deal signed with Farc was heralded internationally but in Colombia it was slammed for being too lenient on the rebels.
© Copyright IBTimes 2023. All rights reserved.