Colour Photographs: 1977-1988 – Joel Sternfeld's candid documentation of America
Collection at London gallery captures the photographer's irony and humour.
Colour Photographs: 1977-1988 is the first solo exhibition in the UK by American photographer Joel Sternfeld for 15 years. The exhibition, which will be on display at Beetles+Huxley Gallery in London, will include a selection of Sternfeld's well known images from American Prospects – which is seen as a continuation of the American documentary tradition established in the 1930s by Walker Evans and continued by Robert Frank 20 years later. Alongside American Prospects, there will also be photos on display that have never been shown to the public.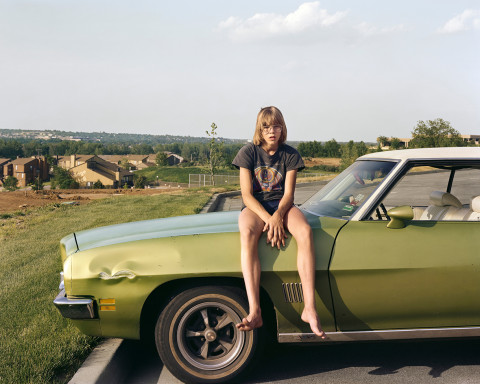 Born in 1944 in New York City, Sternfeld earned a BA in Art from Dartmouth College in 1965. He then travelled the US with his 8 x 10 inch camera, in order to capture the essential character of the country. Sternfeld's work shows a close attention to societal issues, delicately balanced by subtle irony and humour. This can be seen in McLean, Virginia, December 1978, where we see a firefighter shopping for a pumpkin at a farm market, while a house is ablaze in the background. Despite appearances, the scene that Sternfeld captured was a controlled training exercise, and the firefighter was a chief who was able to leave his post when the house was allowed to burn to the ground. The hidden story of this photograph shows Sternfeld to be engaging with the problematic "truth value" of photography.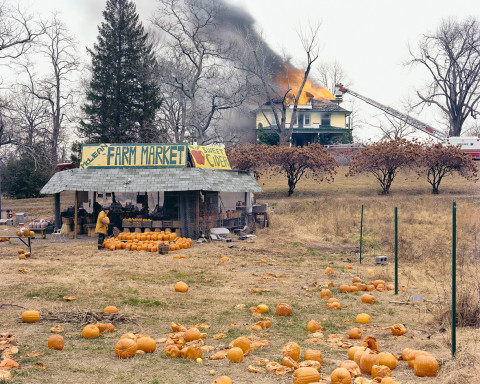 Joel Sternfeld's work has been exhibited in museums and galleries worldwide, including the Museum of Modern Art in New York, The Art Institute of Chicago, the Museum Folkwang in Essen, the Albertina Museum of Vienna and C/O Berlin. Colour Photographs: 1977-1988 will run from 26 January until 18 February 2017 at Beetles+Huxley Gallery in London.