Hamburg's spectacular new Elbphilharmonie concert hall finally hosted its first concert – eight years behind schedule and costing more than 10 times its original budget. The new landmark, with a red-brick base and glass structure on top, curved windows and a roof that resembles the crest of a wave, is built on a 1960s warehouse that stored tea, tobacco and cocoa. Overlooking Hamburg harbour, it evokes a ship floating on water and is part of a development that uses old warehouses to create residential and office space in Germany's biggest port.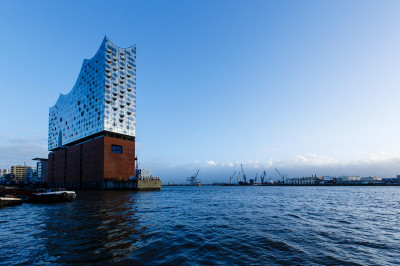 The main concert hall can seat 2,100 people, none more than 30 metres (100 feet) from the conductor. The stage is in the centre, surrounded by terraced tiers. The hall, which sits atop 362 bags of feathers for sound insulation, has been praised for its impressive acoustics. The interior is covered with The White Skin – intricately carved plaster panels pitted with around a million cells precisely shaped by a computer modelling, giving an organic, almost hand-carved look.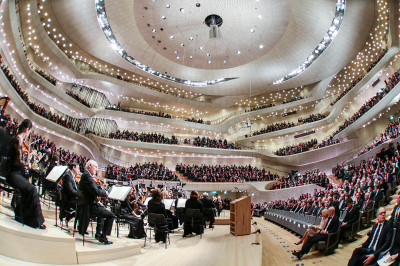 Swiss architects Herzog & de Meuron have called the Elbphilharmonie a city in itself, with restaurants and a hotel with 244 beds and 44 apartments. There's an outside platform that is accessible without charge to everyone. The cost to the city was put at about €75m (£65m, $80m) back in 2003 but has ballooned to some €790m due in part to delays and legal disputes. It had been due to open in 2009.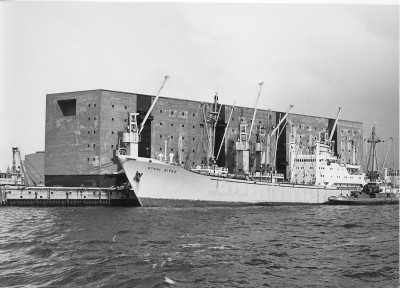 The building is reached via an 82-metre long escalator which has a concave arch so its end cannot be seen from the beginning. The visitor is thus immersed into a glowing spherical tunnel lined with glass sequins.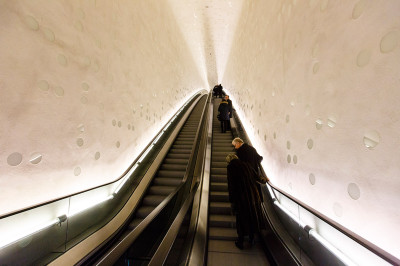 The grand opening was sold out quickly and the almost 500,000 tickets for the first half of this year are also long gone, but curious onlookers were invited to follow a light show on the building's facade.