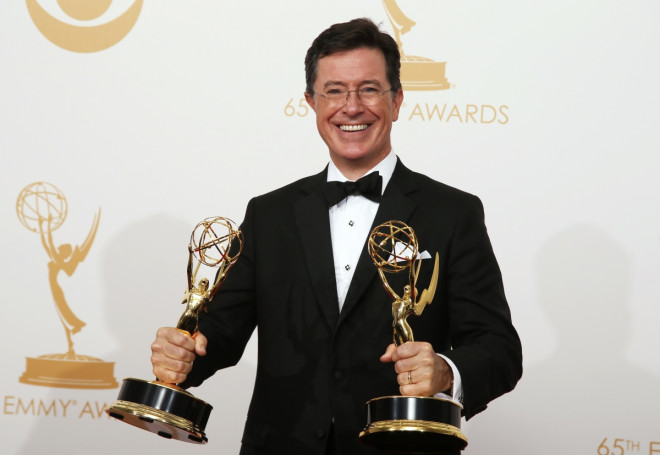 Just days after David Letterman announced his retirement as host of CBS's The Late Show, CBS has confirmed that Stephen Colbert will replace the talk show king.
The 49-year-old will succeed the TV veteran when he steps down in 2015 after 32 years at the helm.
CBS made the announcement on its Twitter page before releasing an official statement to fans.
"Stephen Colbert is one of the most inventive and respected forces on television," CBS president Leslie Moonves said.
"David Letterman's legacy and accomplishments are an incredible source of pride for all of us here, and today's announcement speaks to our commitment of upholding what he established for CBS in late night."
Colbert, who catapulted to fame with the help of his satirical news programme The Colbert Report said that bagging Letterman's job was a dream come true.
"I never dreamed that I would follow in his footsteps, though everyone in late night follows Dave's lead," he said.
"I'm thrilled and grateful that CBS chose me. Now, if you'll excuse me, I have to go grind a gap in my front teeth."
Letterman, who has filmed more than 4,000 episodes of the show, surprised fans when he revealed plans to step down during a recent taping.
"To all of the people who have worked here, all of the people in the theatre, all the people on the staff, everybody at home - thank you very much," he told the audience.