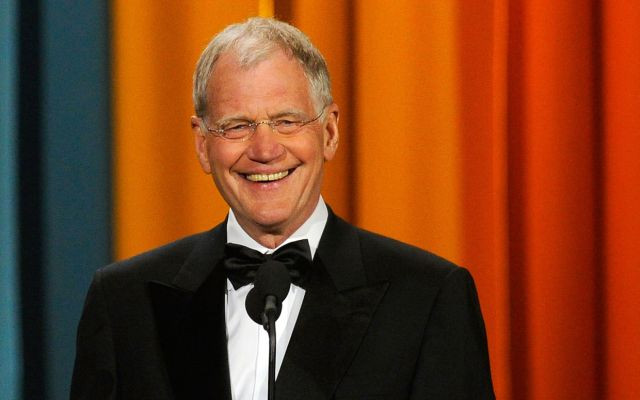 Talk show host David Letterman has announced he will retire from The Late Show after 32 years.
The 66-year-old star revealed plans to step down next year during a surprise statement during the taping of his show on Thursday.
"We don't have the timetable for this precisely down – I think it will be at least a year or so, but sometime in the not too distant future, 2015 for the love of God, in fact, Paul and I will be wrapping things up," he told the audience.
Letterman also thanked viewers and CBS bosses for the opportunity that made him a household name.
"To all of the people who have worked here, all of the people in the theatre, all the people on the staff, everybody at home - thank you very much, " he said.
Letterman started his career in Indiana before catapulting to fame with Late Night with David Letterman in 1982. The show moved from NBC to CBS in 1993.
Letterman filmed more than 4,000 episodes and won numerous awards, including eight Emmys and a Peabody. He was named a Kennedy Center honoree in 2012.
He has interviewed everybody from politicans to reality stars to actors. In 1995 Hollywood actress Drew Barrymore gave him a birthday treat by jumping on his desk and flashing him.
As Letterman prepares to bow out for good, IBTimes UK looks back at some of his most memorable onscreen moments.
President Obama- 2008
Madonna- 1994
Warren Zevon-2002
Drew Barrymore- 1995
Kevin Hart- 2014