Commodities Round-up: Oil futures dip after traders cash in recent spike
Brent, WTI rally stalls as traders book profits in the absence of major intraday drivers.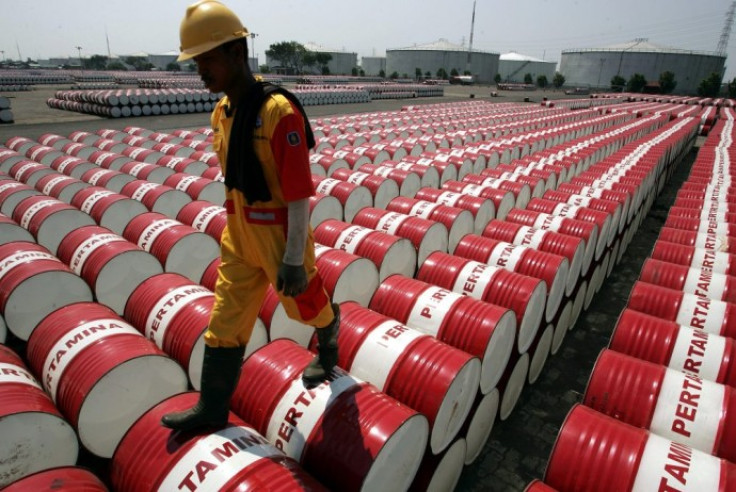 Oil futures posted marginal falls on Friday (13 January) in the absence of obvious intraday drivers as a volatile trading week – that saw two sessions of declines followed up by another two with price spikes – neared its end.
At 4:06pm GMT, the Brent front month futures contract was down 0.71% or 40 cents to $55.61 per barrel, while the West Texas Intermediate (WTI) was 0.92% or 49 cents lower at $52.56 per barrel, as traders indulged in profit-taking after Thursday's rally which amounted to the biggest uptick in almost six weeks.
The spike followed Saudi Arabia's decision to cut production over and above what it promised as part of an Opec agreement in November 2016.
The kingdom's oil minister Khalid Al-Falih said it has reduced output to less than 10 million barrels per day (bpd), going beyond its promise to cut 486,000 bpd.
The announcement, extended Wednesday's rally of over 3% on reports of similar overtures by fellow Opec member Kuwait, and non-Opec producers Russia and Oman. Additionally, the US Energy Information Administration said that the country's refineries used 17.1m bpd of crude oil last week; the most on record since 1989.
However, earlier in the week, data compiled by Baker Hughes pointed to 665 operational rigs in the US; a rise of 7 rigs and the dataset's 10th successive weekly rise, indicative of an uptick in the country's production. Libya's rising production also triggered bearish calls before the Saudi move kicked in to support the market.
FXTM research analyst Lukman Otunuga said: "While oil markets may enjoy further speculative boosts from the prospects of lower global supply, participants may need hard evidence of supply actually declining for the current rally to remain sustainable."
Away from the oil market, precious metals also took a breather from overnight upticks. At 5:20pm GMT, the Comex gold futures contract for February delivery was down 0.48% or $5.80 at $1,194.00 an ounce, while spot gold was 0.21% or $2.59 higher at $1,192.84 an ounce, after capping $1,200 overnight.
Comex silver was down 0.48% or 8 cents at at $16.75 an ounce, while spot platinum was up 0.13% or $1.30 to $978.85 an ounce.
© Copyright IBTimes 2023. All rights reserved.