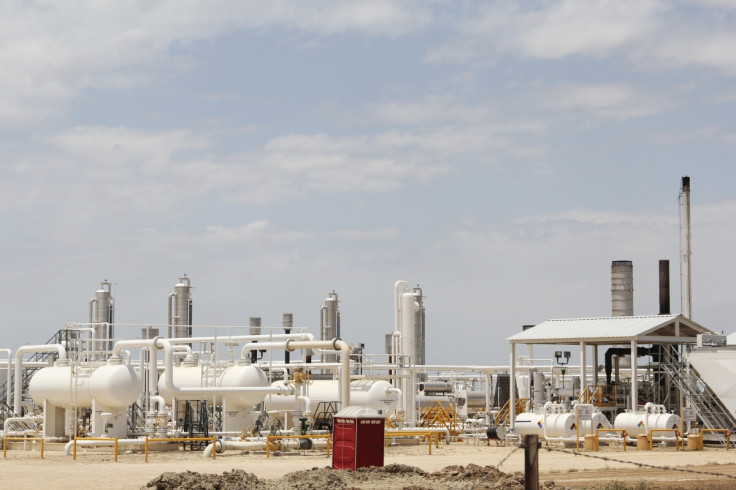 The oil futures rally of past couple of sessions lost traction on Friday (24 February), as traders booked profits on the recent price upticks as the weekend approached, with global benchmarks demonstrating little appetite for a spike above $60 per barrel.
At 4:54pm GMT, the Brent front month futures contract was down 0.83% or 47 cents at $56.11 per barrel, while the West Texas Intermediate (WTI) was 0.73% or 40 cents lower at $54.05 per barrel, as the sideways tug of the upside risk of Opec production cuts and the downside risk of rising US production continues.
Earlier in the week, Qatari energy minister Mohammed Saleh Al-Sada hinted that Opec could extend its production cuts beyond May depending on market permutations.
Speaking at the International Petroleum Week in London, the minister said it was unclear whether six months of production cuts, triggered in tandem with 11 non-Opec producers, would be "enough or not".
"Simple truth is that we do not know yet, whether six months are enough or not. For the moment, it is very difficult to judge."
Prior to Al-Sada's comments, Opec Secretary General Sanusi Barkindo promised a 'high' level of compliance with production cuts pledged by the cartel at its meeting last year.
The Opec official also told IPWeek delegates he remains "confident" the market will see the high level of compliance, as currently being noted by data aggregators, not only maintained but improved upon.
FXTM research analyst Lukman Otunuga said the oil price volatility remains a dominant theme this quarter as participants re-evaluate the supply and demand dynamic that has driven the global oil markets. "Although the rising optimism over Opec members' cutting oil production has attributed to WTI's impressive appreciation this quarter, the fears of US shale obstructing Opec's effort to cutting supply could limit gains on oil.
"Much attention will be directed towards the ongoing Opec and US shale developments in the coming weeks with any signs of the oversupply woes resurfacing exposing WTI to steep losses. WTI remains pressured below $55 with weakness potentially encouraging a selloff lower towards $52."
Meanwhile, the precious metals market saw an uptick for a second successive session after the dollar continued to struggle for direction. At 5:03pm GMT, the Comex gold futures contract for April delivery was up 0.54% or $6.70 at $1,258.10 an ounce, while spot gold was up 0.58% or $7.26 at $1,256.82 an ounce, as prices inch closer to $1,260.
Elsewhere, Comex silver was up 1.34% or 24 cents at $18.36 an ounce, while spot platinum was up 1.76% or $17.17 to $1026.78 an ounce.
Liz Grant, senior account executive at Sucden Financial, said: "Gold continued to head north to $1,260 as investors tread a wary path ahead of US President Donald Trump's address to senior lawmakers on Tuesday (28 February).
"In addition to this, there are broader concerns on US economic policy, upcoming elections in Europe and the UK's Brexit negotiations. Silver was also strong intraday which attracted some producer selling but is now edging towards a potentially "overbought" scenario in the short-term."