After concerns that have lingered for the last two-and-half years, Jose Mourinho has just buried Luke Shaw. His Manchester United future looks bleaker than ever after his manager revealed the left-back is still a "long way behind" the rest of his teammates in terms of his "focus and ambition."
The 21-year-old was left out of the United squad for Saturday's goalless draw with West Brom, having made just one Premier League appearance in 2017 – managing 70 minutes against Bournemouth in March.
Mourinho has now appeared to kill off any hopes of the former Southampton starlet returning to the first-team fold anytime soon. "I cannot compare the way he trains, the way he commits, the focus, the ambition. I cannot compare. He is a long way behind," Mourinho said after naming Ashley Young, Matteo Darmian and Daley Blind ahead of him in the pecking order at Old Trafford.
Those comments were ominous, but it isn't the first time a manager has aired their concerns over Shaw.
After he was appointed United manager in May 2014, Louis van Gaal ordered Shaw to train away from the rest of the squad during the pre-season tour of the United States, alarmed the defender was not fit enough to meet the demands of his 3-5-2 formation. Shaw agreed with this assessment. "It is something I totally agree with," the player said. "Playing in this formation you really have to be fit. I am fit but not at his high demands. I know I have got to get fitter to get up and down."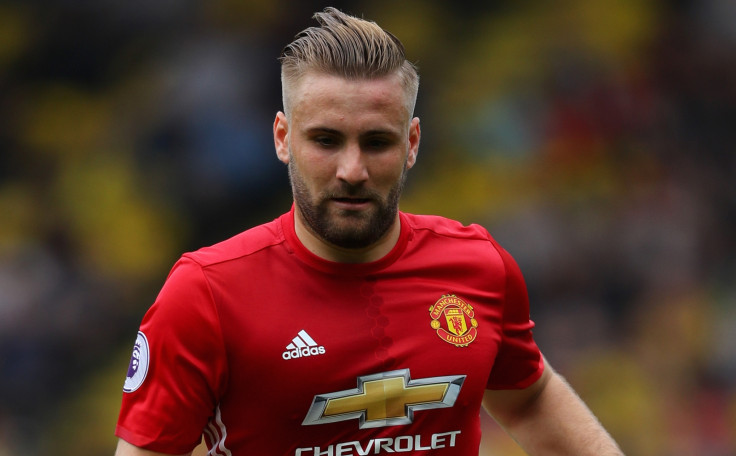 It wasn't the first time concerns over Shaw had been raised that summer. Roy Hodgson, then England manager, remarked in August he had similar fears after naming the left-back in his Three Lions squad for the 2014 World Cup, concerns that were also shared by Mauricio Pochettino, who managed Shaw for five months at Southampton prior to his transfer to United.
"I think you need to speak to Mauricio Pochettino, who spent a lot of time with Luke, as they [Southampton] brought him in as a 16 or 17-year-old and threw him into the team," Hodgson said. "I know Pochettino worked hard with him on the fitness and conditioning side of the game."
He added: "Watching him play in the matches for Southampton which caused me to select him, watching him in the game against Costa Rica when he played, he didn't seem to have too many problems coping with the physical side of the game. That doesn't mean he can't be fitter and if Louis thinks that he can get him fitter then I'm sure he will certainly have our approval.
"But I think when he [Van Gaal] talks to Pochettino, then Pochettino will say to him: 'What you were saying to Luke Shaw and what you've been saying to him, is what I was actually saying to him."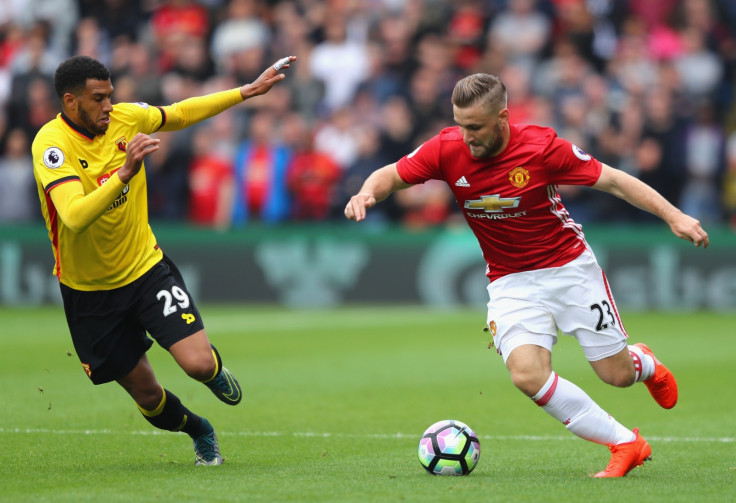 Shaw's best period in a red shirt came during the first seven games of the 2015-16 season, before a double leg break suffered in the Champions League against PSV Eindhoven ended his campaign. He has been afforded time this season to find his feet once again but it would now appear he is further away than ever to fulfilling predictions of becoming United's long-term solution at left-back.
Those fitness concerns shared by van Gaal, Pochettino and Hodgson have now morphed into something far serious. Already this season, Mourinho has questioned his defender. His performance in the 3-1 defeat to Watford in September was singled out for criticism, before the United boss appeared to question his commitment for the first-time following a 3-1 win over Swansea two months later.
"Luke Shaw told me this morning that he was not in the condition to play, so we had to build a defensive line. There is a difference between the brave, who want to be there at any cost, and the ones for whom a little pain can make a difference."
Following those comments, Shaw would not figure in a Premier League squad for 15 games.
It hasn't been all bad. In March, Mourinho challenged the player to become the best in the world. "I think the one that's should be in a couple of years the best of all – because potentially he should have all the conditions to the best of all – is Luke Shaw." Tellingly, Mourinho added: "But to be the best you need to work hard. It is what he is trying to do."
But it would appear he isn't trying hard enough – a cardinal sin for a Jose Mourinho player.