Beneath Michelangelo's famous frescoed ceiling in the Sistine Chapel, the 115 cardinals tasked with electing a new pope are about to write on a ballot paper their first choice as successor to Benedict XVI.
For a winner to be announced and white smoke to rise from the Holy See, the same name needs to be written on at least 77 ballots, below the inscription "Eligo in summum pontificem," or "I elect as supreme pontiff."
However a few hours ahead of the first votes to be cast, which name that will be remains highly uncertain.
In 2005, Joseph Ratzinger entered the conclave as favourite candidate and was elected on the second day after four ballots. This time the race appears to be tighter and potentially longer.
"This time around, there are many different candidates, so it's normal that it's going to take longer than the last time," said Cardinal Francisco Javier Errazuriz of Chile.
"There are no groups, no compromises, no alliances, just each one with his conscience voting for the person he thinks is best, which is why I don't think it will be over quickly."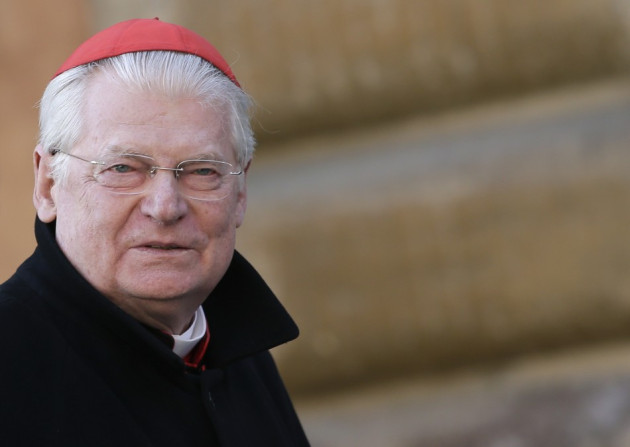 Angelo Scola
According to analysts (and bookmakers) Italian Angelo Scola leads with a narrow margin on a handful of extra-European candidates.
The son of a truck driver, Scola, 71, was already among the strongest contenders when Benedict was elected eight years ago.
He is considered a doctrinal conservative and has served as Venice's St Mark's Cathedral patriarch before being appointed Archbishop of Milan, so commanding two of the most influential pulpits in the Italian peninsula that together gave the world five popes during the 20th century.
"Scola is the leading Italian candidate and it has been a while since there was an Italian pope," said Dr James Kelly of the Centre for Catholic Studies at Durham University.
"He is a man who is well-known amongst the curia, as Archbishop of Milan he is responsible for a major diocese and is learned and comfortable in front of the big crowds that come with being the Pope.
"If it is a short conclave and we see the white smoke quite quickly, then I suspect that it will mean that Cardinal Scola has been elected."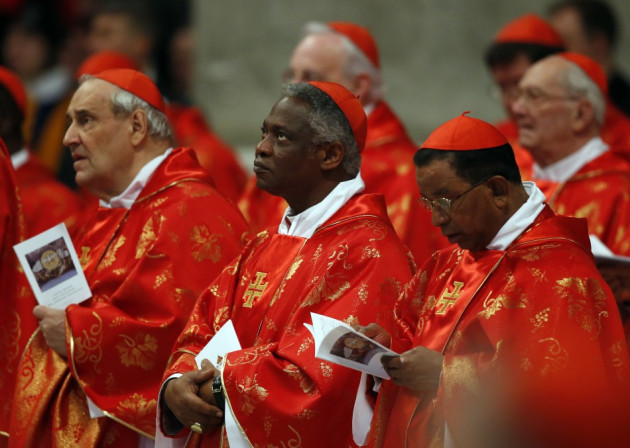 Peter Turkson
Scola's closest rival is African hope Cardinal Peter Turkson from Ghana, who has been widely tipped as the first black pope in Catholic Church history.
"Despite some reports that seem to think that a non-European pope would immediately mean a progressive, nothing could be further from the truth. This is particularly the case when one considers somebody like Cardinal Turkson," said Kelly.
The 64-year-old Archbishop of Cape Coast and head of the Vatican's peace and justice office, Turkson recently rocked the Vatican boat by breaking a taboo against public jockeying for the papacy when he said that he was up for the job "if it's the will of God" a mere 24 hours after Benedict's shocking resignation announcement.
Some days later he attracted widespread criticism for saying that sex scandals that have affected the church over the last few years were less likely to happen in Africa "because in several cultures homosexuality are not countenanced".
"That cultural taboo, that tradition has been there. It's helped to keep this out," Turkson said.
"Turkson is a very personable individual and would bring a very different attitude to the papacy: unlike a European or a North American, he comes from a continent where the Church is growing rapidly," said Kelly.
Falling just behind the leading pair is a quartet of cardinals form the Americas: the Archbishop of New York, Cardinal Timothy Dolan, his fellow countryman, Sean Patrick O'Malley, Canada's Marc Ouellet and Brazil's Cardinal Odilo Scherer.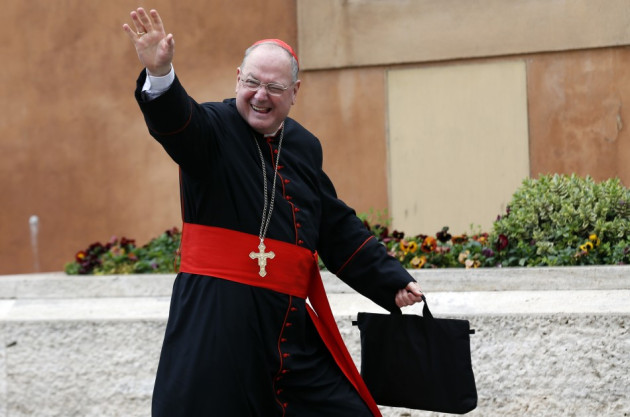 The Americans
Charismatic and upbeat, 63-year-old Dolan is known for his conservative views and communication skills, but by his own admission has a poor handling of the Italian language - a big flaw for those aiming for the Vatican's top chair.
"Cardinal Dolan has not been shy about debating with and even opposing the national secular authorities when he and the Church feel that issues of conscience are at stake," said Kelly.
"He has been proactive and forthright in tackling sex abuses issues. However, through no fault of his own, it may be the case that the electors are reluctant to choose an American as pope due to how this could be seen in different parts of the world."
The same fear also affects also the chances of Boston's Archbishop O'Malley, 68.
O'Malley could represent the Vatican answer to the paedophilia and sex abuses scandals that have damaged the Catholic Church image particularly across the English-speaking world.
One of the most internet-savvy members of the conclave, O'Malley introduced a "zero tolerance" policy against sexual abuse in the Church and famously sold the cardinal's residence in Boston after to help pay off the debts of the diocese.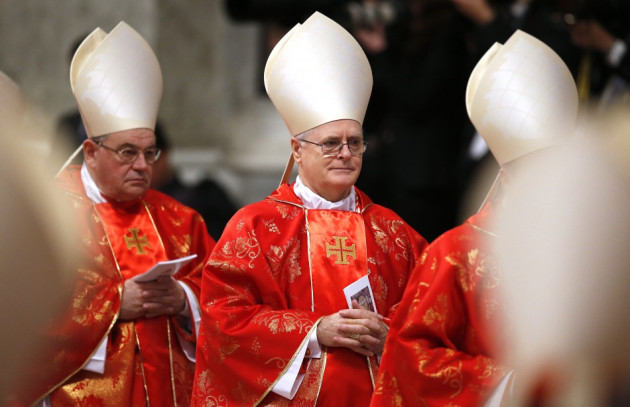 Despite having been quoted as saying that being pope "would be a nightmare," 68-year-old Archbishop of Quebec Marc Ouellet is among the frontrunners to take Benedict's place.
"Cardinal Ouellet is well acquainted with problems for the West, in particular militant secularism and religious indifference. Indeed, he represented the pope at last year's Eucharistic Congress in Dublin and handled himself very well," said Kelly.
Considered an intellectual and a conservative, Ouellet is well acquainted in the Holy See where he held the high-profile position of head of the Vatican's office for bishops.
Last but not least, Sao Paulo's archbishop Cardinal Odilio Scherer, 63, is also listed among the strongest contenders.
"Cardinal Scherer is very aware of the need for new evangelisation and embraces modern technology though in some ways he would be a slightly surprising choice," Kelly said.
Of German roots, Scherer is famous for his appearances on Brazil's most popular late-night talk show and for travelling on the Sao Paulo subway alongside morning commuters.
"If Jesus preached the gospel today, he would also use print media, radio, TV, the internet and Twitter. Give Him a chance," he famously said. But lack of charisma is said to be his main flaw.