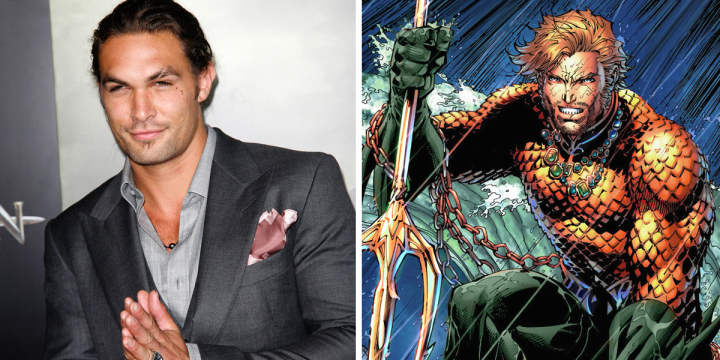 After a week of rumours The Hollywood Reporter has now all-but-confirmed that Game of Thrones actor Jason Momoa will join Zack Snyder's Batman v Superman: Dawn of Justice as Aquaman.
Momoa has been linked to the Warner Bros production since last year, with the actor refusing to comment or outright deny reports until the apparent deal was set.
Sources of THR broke the story that Momoa was in talks for the role back in December, with another source now telling the respected and trusted website that he has now signed a multi-picture contract with Warner.
Last week Hollywood snooper Nikki Finke reported Warner Bros' alleged release schedule for films over the next four years – including the already-confirmed Justice League in 2017. Finke also states that Batman v Superman's delay was so Warner Bros could tie up actors for key Justice League roles and cameos in upcoming films.
Among the films on Finke's leaked slate are a Wonder Woman film and Flash/Green Lantern team-up movie, both also set for release in 2017. A standalone Superman-starring sequel to 2013's Man of Steel is set for May 2018 according to the report.
As for Jason Momoa, his career has been a long one that has only just started to come to fruition. He has enjoyed roles in TV shows like Stargate: Atlantis and Baywatch as well as films like Bullet to the Head alongside Sylvester Stallone and the Conan the Barbarian remake in which he starred.
He is best known however for playing Khal Drogo in the first season of Game of Thrones.