Conflict Minerals Deadline Looms for Companies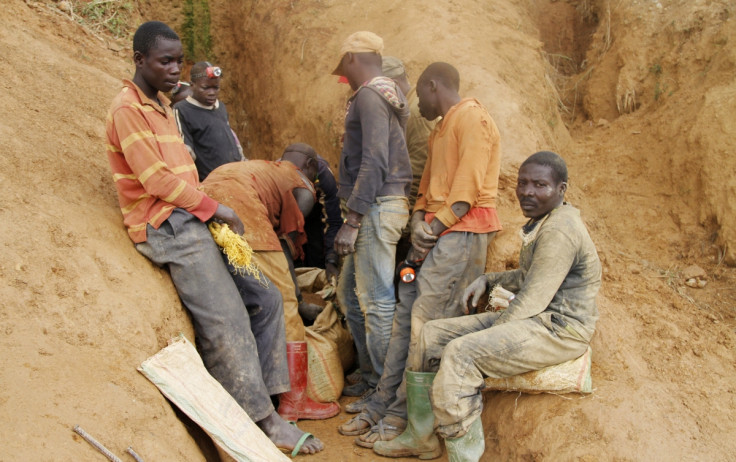 Companies whose products use conflict minerals have until Monday to submit their plans to US regulators on how to deal with the issue.
The US Securities and Exchange Commission (SEC) has asked companies to audit their supply chains by 2 June. But campaign groups expressed concern about the quality of the audits.
The term conflict minerals is used to describe raw materials, such as gold, tungsten, tantalum and tin, that are mined in areas where fighting or human rights abuses are taking place.
A number of companies, including Apple, Intel and HP, have already submitted their audits, but other firms are expected to miss the deadline.
Consumer electronics giant Apple said it believes most of its sources of minerals associated with war zones in Africa are compliant with international regulations designed to stop revenues flowing to violent militant groups.
Apple identified 21 smelters and refiners as sources of minerals that were mined in the Democratic Republic of Congo (DRC) or its neighbours. Seventeen of the suppliers had been audited by a third party to track the origin of the minerals, while four remain unaudited.
Emily Norton, from the campaign group Global Witness, told the BBC that the audits presented so far are not up to scratch.
"We are disappointed with quite a lot of the reports we have seen so far," she said. "We recognise some companies have made a huge amount of progress, but it's a question of variation... in the standard of reporting.
"Some companies are just not providing detail on the management system they should have in place," Norton explained, "or the steps they are taking to identify risk, to manage risk, and to avoid the risk that they are financing armed groups."
The SEC has not stated what repercussions companies will face if they fail to present their audits before the deadline.
But it has previously backed down on a prior plan to force companies to disclose if a product was conflict-free.
© Copyright IBTimes 2023. All rights reserved.