Congo Warlord Thomas Lubanga Jailed for Child Soldier Crimes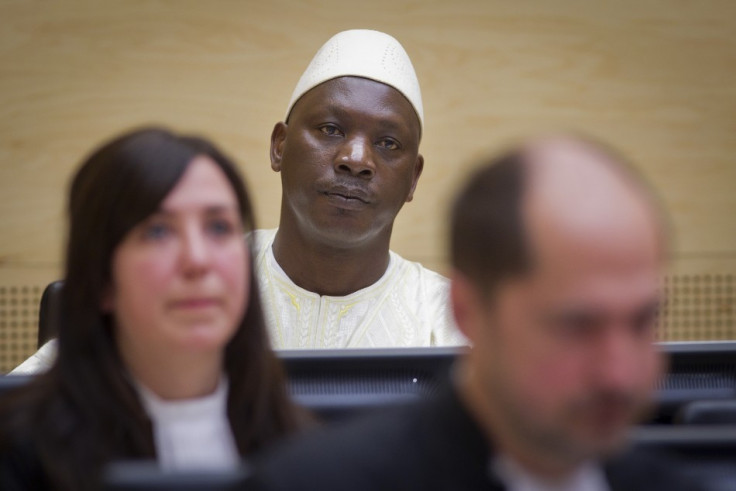 The International Criminal Court has sentenced Congo warlord Thomas Lubanga to 14 years in prison for using child soldiers in the bloody conflict in the central African country between 2002 and 2003.
Lubanaga's sentence constitutes the ICC's first since it started work ten years ago.
"Taking into account all the factors... the court sentences Mr Lubanga to 14 years in prison," presiding Judge Adrian Fulford told the court.
The 51-year-old was arrested in Kinshasa in 2005 and his trial began in 2009, with accusations of recruiting and using child soldiers as young as 11 during the civil war in the Democratic Republic of Congo (DR Congo) a conflict which ran from 1998 to 2003.
He has been detained in The Hague, where the court is based, since March 2006, so he will only spend eight years in prison.
Prosecutors said Lubanga was the leader of the Union of Congolese Patriots (UPC) and its armed wing. He denied the claims and said he only was a political leader, adding at a June 13 hearing that the court's decision to find him guilty of war crimes hit him "like a bullet in the face".
"I am being presented as a warlord," he said. "But I never accepted or tolerated such enlistments taking place".
Young girls were used as sex-slaves while boys were trained to commit atrocities, according to prosecutors.
Earlier in March, the panel of three judges ruled unanimously that evidence proved that as the leader of the UPC and its armed wing, Lubanga was responsible for the recruitment of child soldiers who participated on the frontline.
The former chief prosecutor of the ICC court called for a 30-year sentence against Lubanga.
"These children were told to kill and rape. That was the education [Lubanga] gave these children," said Moreno-Ocampo.
Prosecutors said his role in the conflict was motivated by his will to retain control over Ituri province, a gold-rich region of DR Congro.
Lubanga's team has not suggested whether they would appeal his conviction, sentencing or both.
Six countries, including Austria, Britain and Finland, have indicated their willingness to accept prisoners sentence by the ICC.
© Copyright IBTimes 2023. All rights reserved.