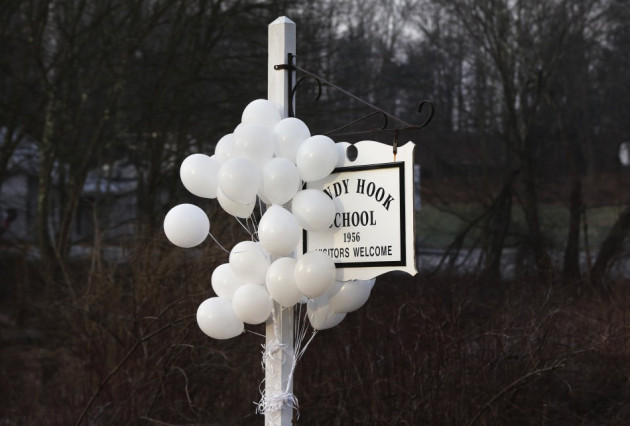 The gunman and the lone shooter at the Sandy Hook Elementary school in Newtown, Connecticut has forced his way inside the school and was not 'voluntarily let in,' say the police.
The victims have been identified and all the bodies have been recovered from the crime scene, said Connecticut police spokesman Lt Paul Vance during a news conference. Police also confirmed that the body of the woman found at the second crime scene was a relative of the gunman.
"The minute the medical examiner is done he is coming here, and we will provide as much detailed information as we can," said Vance.
"When we release that list, at the request of all of the family members, they have asked for you to please respect their privacy.
"I'm pleading with you ... to please abide by their request".
Up to 20 children aged between five and seven were killed at the Sandy Hook Elementary School by a 20-year-old gunman, identified by sources as Adam Lanza, on 14 December. Seven adults including the gunman were also killed in the mass shooting.
Lanza's mother Nancy Lanza was thought to be an avid gun collector and she legally owned two handguns, a Sig Sauer and a Glock, models commonly used by police and a Bushmaster .223 M4 carbine.
Lanza is believed to have used some of these weapons when he went on a rampage at the school.
The tragic incident has invited condemnation across the quarters.
Connecticut Governor Dannel Malloy said he never thought of re-living the kind of horror he experienced in the aftermath of September 11.
"Evil visited this community today," said Malloy.
President Barack Obama was tearful during a televised address to the nation when he said "Our hearts are broken today, for the parents, grandparents, sisters and brothers of these children, and for the families of the adults who were lost".
New York City Mayor Michael Bloomberg said "We need immediate action. We have heard all the rhetoric before. What we have not seen is leadership - not from the White House and not from Congress".
"That must end today".
Hundreds of people gathered outside the White House demanding stricter laws for gun control. The crowd chanted "Today is the day" and held signs reading "Too many guns" and "Disarm".
World leaders across the globe also expressed their sympathy and shock over the loss of innocent young lives.