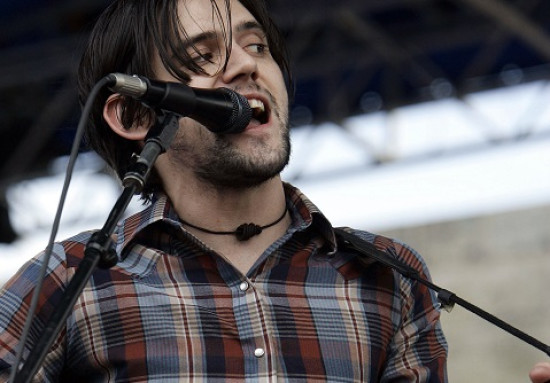 Conor Oberst has dropped his libel suit against a woman who made "100% false" rape accusations against the singer.
Oberst, 34, launched a $1m (£580,000) lawsuit against the woman, known as Joanie Faircloth, after she accused the Bright Eyes singer of raping her when she was 16.
Oberst announced he was filing a lawsuit against Faircloth, whose real name is Joan Elizabeth Harris, following her "despicable, false, outrageous, and defamatory statements".
This month, Faircloth withdrew her allegation, which surfaced in the comments section of an article on the XOJane.com website in January, and apologised for "all the pain" she caused.
She said: "The statements I made and repeated online and elsewhere over the past six months accusing Conor Oberst of raping me are 100% false. I made up those lies about him to get attention while I was going through a difficult period in my life and trying to cope with my son's illness.
"I publicly retract my statements about Conor Oberst, and sincerely apologise to him, his family, and his fans for writing such awful things about him.
"I realise that my actions were wrong and could undermine the claims of actual sexual assault victims and for that I also apologise."
The following day, Oberst released his own statement in which he accepted her apology. He added: "This has been extremely difficult and stressful for me personally and for those I love.
"I'm appreciative of the family, friends, fans and business partners who supported me throughout this and look forward to happier times as we all move forward with our lives."
Oberst had promised to donate proceeds from a successful libel action to charities benefitting the victims of violence against women.
A spokesperson for Oberst added: "Conor's only goal throughout these court proceedings has been to expose the truth. As per his statement of last week, he looks forward to moving on to happier times."
Oberst's latest album, Upside Downside Mountain, was released in May.