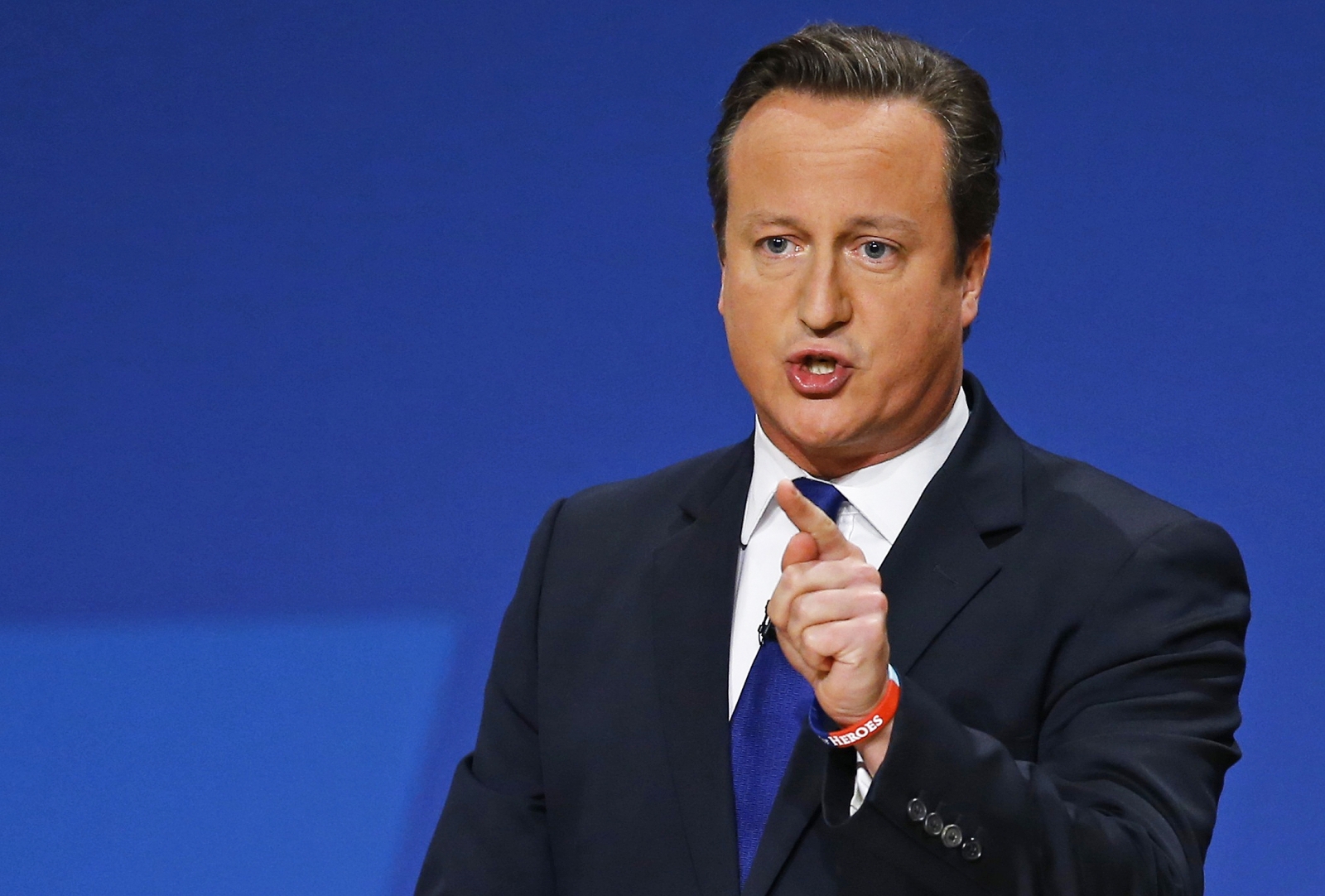 David Cameron has delighted his party faithful with a classic, back to the future speech, wrapping himself in the Union flag and promising major tax cuts for both top and bottom earners, protection for the NHS and elimination of the deficit.
In a speech that could have been delivered during Margaret Thatcher's reign, he promised to create a Britain that people were proud to call home.
He produced two large tax-cutting rabbits from his hat: pledging to raise the threshold at which point people start paying tax from £10,500 to £12,500 and increasing the starting point of the 40% tax rate from £41,000 to £50,000.
The moves will take one million more of the lowest paid out of tax and give a tax cut to 30 million more, he said. And Cameron clearly had Middle England voters in his sights.
"Here is our commitment to the British people: no income tax if you are on minimum wage, a £12,500 tax-free personal allowance for millions of hard-working people and you only pay 40% when you earn £50,000," he said.
"So let the message go out. With Conservatives, if you work hard and do the right thing, we say you should keep more of your own money to spend as you choose."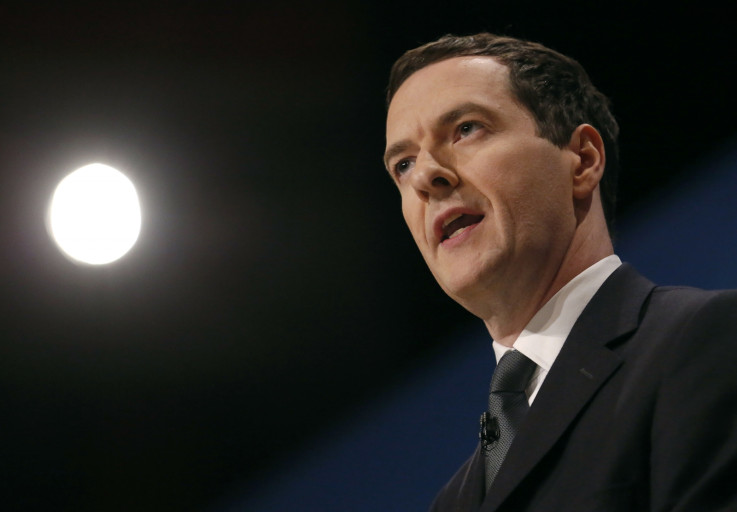 George Osborne will be likely to make welfare cuts
Reuters
What was unclear was exactly how the money would be raised but previous announcements by Chancellor George Osborne of massive cuts to welfare will provide part of the answer.
It is also clear the cuts will not come into effect until 2018 after more action on the deficit.
But this is the sort of surprise, true-blue policy that harks back to the party's glory days under Thatcher and it went down a storm in Birmingham.
Equally, his repeated phrase that he wanted to create a Britain people were proud to call home and his expressed patriotism for the "great country", all added to that emotional tug on the Tories.
Cameron also had two other very specific messages to take on Labour. First, in a particularly passionate section of his speech, he talked about his own experience of the NHS, declaring: "I am someone who has relied on the NHS, whose family knows more than most how important it is, who knows what it is like to go to hospital night after night with a child in your arms.
"How dare Labour suggest I would ever put that at risk for other people's children."
Pledging to ring-fence NHS spending for another five years, Cameron sought to neutralise what has traditionally been a Labour issue.
He also signalled the election would be framed as a stark choice between him and Ed Miliband.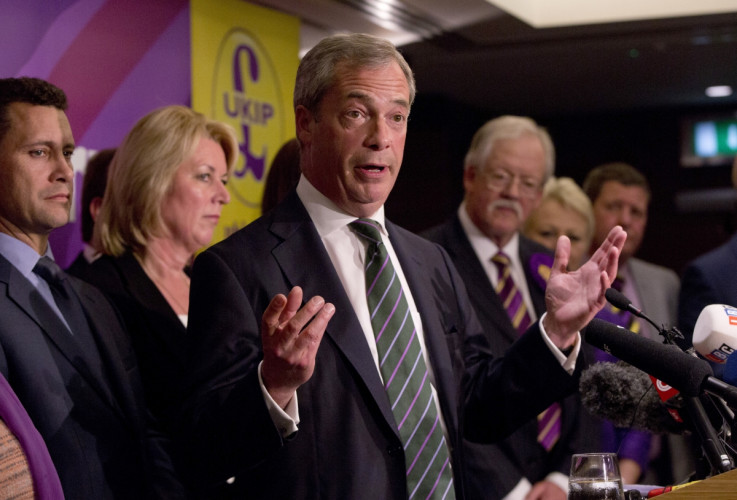 Nigel Farage only received a short mention
Reuters
"It doesn't matter if parliament is hung, drawn or quartered, there is only one real choice. The Conservatives or Labour. Me in Downing Street or Ed Miliband in Downing Street."
And, in just one short reference to Nigel Farage - who failed to deliver the feared speech-wrecking defection - he added "if you vote Ukip, that's really a vote for Labour".
"Here's a thought. On 7 May, you could go to bed with Nigel Farage and wake up with Ed Miliband," Cameron said.
It was, he said, a matter of trust between the Tories and the men who had wrecked the economy.
In stark contrast to Miliband's poor and lacklustre conference speech, Cameron hit all the right Tory buttons as well as promising voters better times really were around the corner.
He will hope the tax cuts will not be written off as "jam tomorrow" or an election bribe. But what he achieved was to lift the party out of the Ukip-inspired gloom and give them something truly Conservative and attractive to take to the streets in the election campaign, which is now fully under way.