David Cameron has been engulfed by the most disastrous start to a crucial pre-election party conference for decades, with the Conservatives terrified there may be worse to come.
The shock defection of backbencher Mark Reckless to Ukip, sparking another difficult by-election, not only proved the prime minister has no control over a significant section of his own MPs, but suggests others may be ready to follow in Reckless' footsteps.
The resignation of a minister, Brooks Newmark, in a particularly tacky sex scandal has revived the old images of "sleaze" that damaged John Major's Tories in the 1990s and contributed to the party's eventual defeat by Tony Blair's New Labour.
The double-headed blow came as the Tories were looking forward to an upbeat conference, believing Labour's rally had been a disaster for Ed Miliband, and that Ukip had failed to attract the extra defections feared after Douglas Carswell jumped the Tory ship a month ago.
But all that confidence has been blown away by the twin nightmares of Europe and sleaze that have previously done so much damage to the party and its leaders.
And the gathering in Birmingham will now be dominated by the fallout and the rumours, boosted by Nigel Farage, that there may well be more defections looming.
Big pre-election announcements on banning youngsters from claiming welfare and reducing the overall benefits cap by £3,000 to pay for the creation of a million apprenticeships have also been overshadowed.
Cameron could not disguise his fury at the shock defection by Reckless, a friend of Carswell's and close ally of other Eurosceptic backbenchers who was often rumoured as being on the verge of defecting.
Tory bosses have already claimed Reckless had reassured them and his own constituency as late as the day before his announcement that he was not about to defect. But that has only added to the fear that more could leap out of the woodwork with no warning.
"He has always been someone who very rarely votes for the government and has made his views very well known," Cameron said.
"These things are frustrating and, frankly, they are counterproductive and rather senseless.
"If you want to have a European referendum, if you want to have immigration controlled, if you want to get the deficit down, if you want to build a stronger Britain that we can be proud of, there is only one option and that is to have a Conservative government after the next election," he told the BBC's Andrew Marr show.
But he also displayed both his fears over the electoral impact of such defections and the fact, often stated by his own MPs, that he is out of touch with his own members.
"To act in a way that makes a Conservative government less likely is counter productive," he said adding: "You often wake up and find all sorts of things have happened in your own party."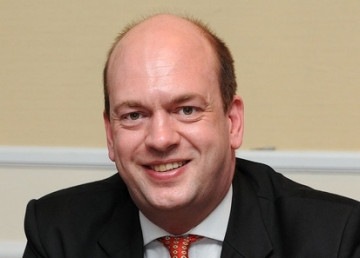 And it is that last sentence that is sending waves of fear though the conference; the fact that no-one, including the prime minister himself, has any idea how many other backbenchers may feel the same as Carswell and Reckless and may be on the verge of defecting to the Euroskeptic party.
The crisis has graphically underlined the fundamental split at the heart of the Tories over Europe which has dogged it for decades and helped bring down both prime ministers Margaret Thatcher and John Major.
And it again shows there are a number of right-wing, Eurosceptic Tories, the so-called "irreconcilables" who actually want the party to lose the next election in order to see a fundamental re-alignment of the right.
They want to see Ukip emerging as a powerful, electable force committed to withdrawal from the EU, or to force the Conservatives into the same position in a bid to avoid annihilation, perhaps in a pact or merger with Nigel Farage's party.
Cameron has already offered a series of concessions to this group, most importantly with the pledge of an in-out referendum on Europe in 2017, but has notably failed to satisfy them or convince them he would be ready to head an "out" campaign if he failed to win major changes to the UK's relationship with the EU.
One of the demands coming from his dissenters is that he should use his big, end-of-conference speech to announce that he could see circumstances in which he would be prepared to argue for withdrawal.
The prime minister has again refused to go down that route, but insisted if he failed in his planned re-negotiations: "It will be for the British public to decide whether to stay in or get out".
But what was planned to be a policy-heavy, upbeat pre-election rally has now turned into a crisis for the Tory party and the prime minister has his work cut out attempting to get back on track.