A senior Tory peer has warned that his party is playing a "short-term and dangerous" game that threatens the UK's future by building up the Scottish National Party as a way of damaging Labour.
Lord Forsyth, a former MP for Stirling and Secretary of State for Scotland, tells the Guardian newspaper: "We've had the dilemma for Conservatives, which is they want to be the largest party at Westminster and therefore some see the fact that the nationalists are going to take seats in Scotland will be helpful. But that is a short-term and dangerous view which threatens the integrity of our country."
The peer, who was close to Margaret Thatcher, added: "Nicola Sturgeon [the SNP leader] does these [TV] debates and she's praised to the skies. We've had George Osborne praising her saying what a marvellous performance. What she is asking for, which is fiscal autonomy, would mean that there was a gap of £8bn in the budget."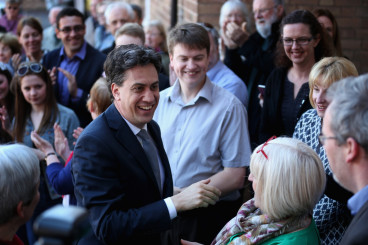 In the Guardian interview, Lord Forsyth took the unusual step of praising Labour leader Ed Miliband for the "brave" way in which he challenged Sturgeon in their television encounter last week. He said: "Ed Miliband was actually rather good when he did actually for the first time seem to make it absolutely clear that his priority was to unite the country and to have nothing to do with the separatists. I thought that was a brave thing for him to do."
Better together
And, he said: "David Cameron, instead of going up to Scotland the next day [after the referendum] and saying 'look we've got to look at this now from the point of view of the whole United Kingdom', started this English votes for English laws thing which was not really a unionist position and that shattered the unionist alliance against the breakup of the United Kingdom.
"I personally don't support English votes for English laws. It doesn't seem to me to be a very good policy to try and deal with the rise of Scottish nationalism by stirring up English nationalism. I think you have to, we need to find ways of binding the United Kingdom together, of binding that partnership together."
Major's warning
Meanwhile, former Prime Minister Sir John Major has urged voters to reject a "weak and unstable" Labour government subjected to a "daily dose of political blackmail" by the Scottish National Party (SNP), the Times reported.
Opposition leader Ed Miliband would be dragged to the left and sacrifice the interests of the rest of the United Kingdom to keep SNP leader Nicola Sturgeon's support, Major will say, the newspaper reported.