Conservatives to take on Labour directly with pledge to extend workers' rights
Theresa May will unveil the party's pledge to help those in the gig economy.
The Conservative Party will make an unabashed pitch for Labour voters with a series of pledges to increase workers' rights.
The party says if it is elected, workers can take up to a year off to care for family members who are ill or have a disability.
They will promise to keep all workers' rights guaranteed by EU law, include worker representation on company boards and provide statutory child bereavement leave.
The Tories say they will also help those in the gig economy by increasing maternity and sickness pay for those classed as self-employed as the party seeks to present themselves as the party for workers.
"Our plans will be the greatest expansion in workers' rights by any Conservative government in history," Theresa May will say on the campaign trail in southern England on Monday (15 May).
"By working with business, reducing taxes and dealing with the deficit, we have delivered steady improvements to the economic prospects of working people. Now is the time to lock in that economic growth and ensure the proceeds are spread to everyone in our country."
However Labour said that the Tories had presided over low and stagnating wages, non-compliance of employment law and plans for workers on company boards had been watered down.
Labour campaign chairman Andrew Gwynne said, according to the BBC: "Theresa May and her Tory government have failed to stand up for workers, with hundreds of thousands not being paid the money owed to them, thousands unable to get their case against their employer heard, and hundreds of complaints of employment agency malpractice going un-investigated."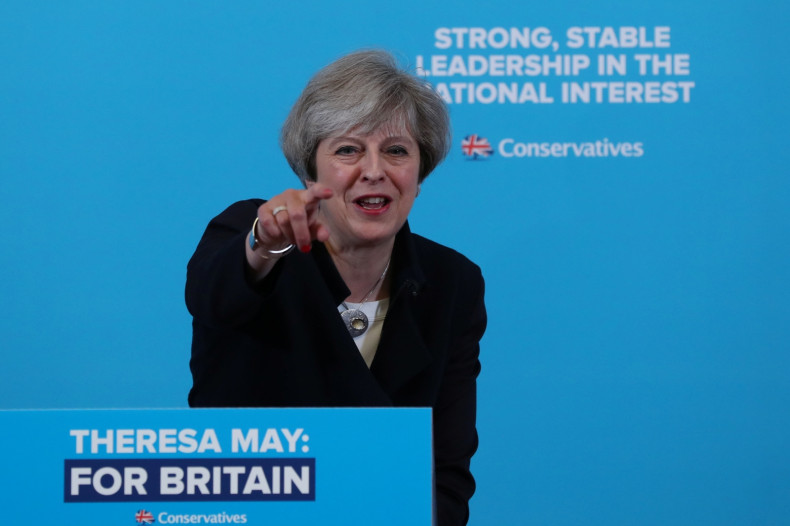 The finance spokesman the Liberal Democrats, Vince Cable, said the Tories were not to be trusted in helping workers, given that they had tried to ban workers from striking when he was part of the 2010-2015 coalition government, Reuters reported.
Edwin Morgan, from the Institute of Directors (IoD) told City AM plans to increase the voice of workers on boards was a "very laudable aim", but that: "While it might be right for one business to have an elected worker representative, that might not work for every firm".
Adam Marshall, director-general of the British Chambers of Commerce, told the Times that the manifesto pledges would be viewed by businesses with caution.
"While there is little appetite in the business communities I represent for a roll-back of employment rights as the UK leaves the EU, businesses worry about the prospect of costly or bureaucratic new obligations, no matter how well intentioned," he said.