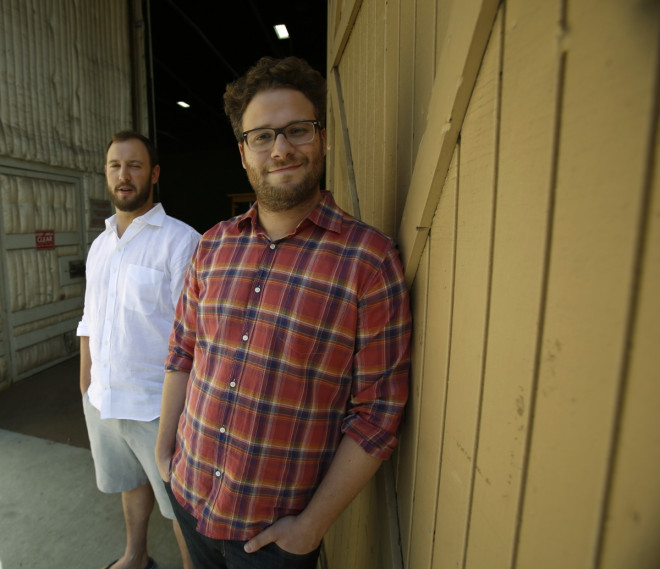 Seth Rogen and Evan Goldberg, the men behind Superbad, are set to produce a film about the 1990s console rivalry between Nintendo and Sega.
They will adapt Blake J. Harris' book, Console Wars: Sega, Nintendo and the Battle That Defined a Generation, which is set for release on 19 June.
Harris' book chronicles the corporate battle for living room supremacy between the two Japanese companies following the release of their Super Nintendo and Sega Megadrive systems.
As well as writing the script, the long-time collaborators will also direct the film which Rogen will star in. Rogen and Goldberg have previously worked together on films such as Pineapple Express and This Is The End.
Sony Pictures optioned the movie rights, despite the book not being released for several months.
According to a press release on BookTrade.info, author Harris "draws on hundreds of interviews to present the first full account of this titanic corporate battle, which transformed computer games into a global industry that last year recorded sales of $50 billion (surpassing the film and music businesses combined)."
Nintendo Vs Sega was the first major console war, a trend that has continued through to Sony's PlayStation 4 and Microsoft's Xbox One, which were released last November.
With producer Scott Rudin of Moneyball and The Social Network fame on board, it is clear the kind of tone the film will be going for, albeit with the humour Rogen and Goldberg are renowned for.