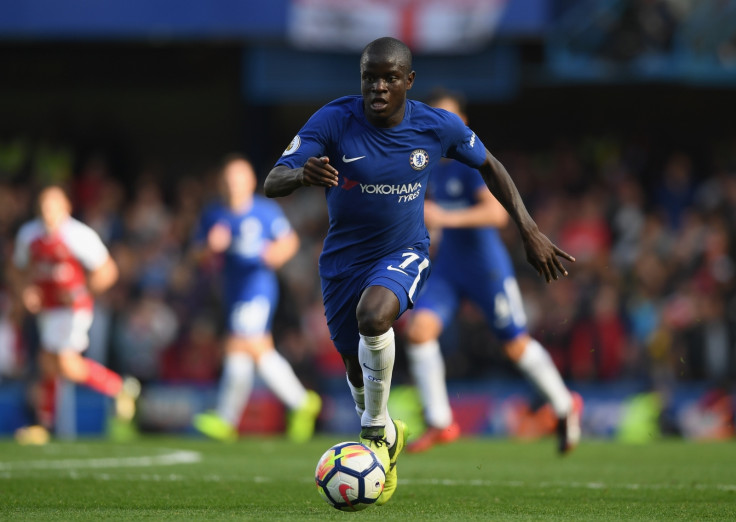 N'Golo Kante has handed Chelsea a major boost ahead of upcoming games against Crystal Palace and Barcelona after Antonio Conte confirmed that the France international is back in contention following a health scare suffered during preparations for last weekend's trip to Manchester City.
The 26-year-old midfielder missed the 1-0 defeat to the Premier League leaders after fainting in a training session at Cobham on Friday 2 March.
However, Conte has revealed that the Chelsea star has been training with the rest of his teammates all week after tests carried out by club doctors came back clear.
"N'Golo is fine. He trained the whole week. He's in good form," Conte confirmed in a press conference held ahead of the derby with Palace on Saturday.
"Last week on Friday it was very cold, and after the training session he briefly passed out in the dressing room. After this situation, the doctor gave him many check-ups to understand his physical condition.
"It was all clear. On Sunday he was well, but at the same time it was right to not take a risk and give him the opportunity to rest. He's okay. Every check-up has been okay."
Kante's return is a major boost for Chelsea ahead of a critical week that sees the Blues take on Palace four days before the decisive trip to Barcelona for the second leg of their Champions League last-16 tie.
Kante's midfield partner Tiemoue Bakayoko has not featured for the Blues since being sent off in the first half of the disappointing 4-1 defeat at Watford on 5 March due to injury.
However, Conte revealed that the former AS Monaco star is also back in full training and might be fit for the visit of Palace or Wednesday's trip to Barcelona.
"If there can be a positive aspect from his injury, it is that he has had a lot of time to process the bad performance against Watford. Now he has been training with us for one week. His physical condition is not bad. Don't forget Baka is only 23. He is a really young player," Conte added, while failing to confirm whether Bakayoko will make his squad for Palace.
"This season we are also paying a bit for a lack of experience in many of our players, but Baka has the right personality to become an important player for Chelsea, I hope in the present but for sure in the future."
Conte also confirmed that the game against Palace would certainly come too soon for long-term absentee David Luiz and Ross Barkley.
"David Luiz is injured, and also Barkley, and then I have to check a couple of situations," he said. "We must have great patience with Barkley. After a bad injury, and surgery in the muscles and the tendons, it's not simple when you have been out for seven months to recover quickly. The player and I must have patience."