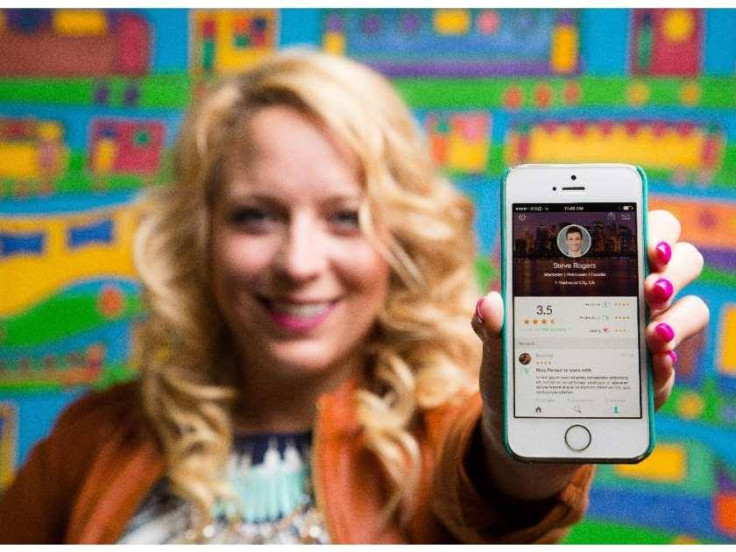 Peeple, the controversial app that allows users to review people like they would evaluate a movie, restaurant or a bad plate of pasta, has been relaunched in North America after a period of beta testing. Dubbed the "Yelp for people", the app was met with massive criticism and outrage when the concept was introduced in October 2015. Now, a slightly different version of the app is available for download from Apple's App store.
There is extreme public apprehension about the legal, privacy and practical issues presented by the app, not to mention the possibility that it could transform into a digital version of the Burn Book from Mean Girls. But, Canadian co-founder Julia Cordray and her business partner Nicole McCullough say the social networking reputation app is a "positive app" used for "spreading kindness and accolades".
They add that the app will also have "anti-abuse and accountability features baked right in". They have also assured users that the main criticisms of the app have been taken into account and its features have been adjusted to reflect that.
According to their website, Peeple is a "concept that has never been done in a digital space. We want character to be a new form of currency. Peeple will provide you a safe place to manage your online reputation while protecting your greatest assets by making better decisions about the people around you."
The reputation building tool will allow users to rate other people in three categories – professional, personal and dating.
Unlike the app's earlier version which let users add people to its database and give them star ratings and reviews without their consent, the new design gives you complete control over what goes on, your profile and the ability to deactivate it as well. Also, no one can add you on to Peeple without your consent.
The app has also done away with its five-star rating system and opted for "Peeple number" - a tally of the positive and negative reviews received on the app.
A premium, paid-for service called The Truth License, will soon be introduced that will allow subscribers to see all reviews published by others to help keep people "accountable for what they write".
Users can also share or brag about the positive recommendations they get through social media such as Facebook, Twitter, WhatsApp, email or text.
The statement announcing the relaunch of the app also mentions the "ironic" backlash that the founders and developers of Peeple faced from people who opposed the app before it was released.
According to the statement, "the developers of Peeple were threatened, their privacy was invaded, and they were castigated and shouted down on Twitter, YouTube, LinkedIn and Facebook. They were overwhelmed by thousands of harassing emails, comments, and phone calls. All this before the Peeple app ever actually saw the light of day. People taught Peeple a valuable lesson and now the app is better than ever."
The app is currently available to iOS users in North America with an Android version rolling out later in 2016.