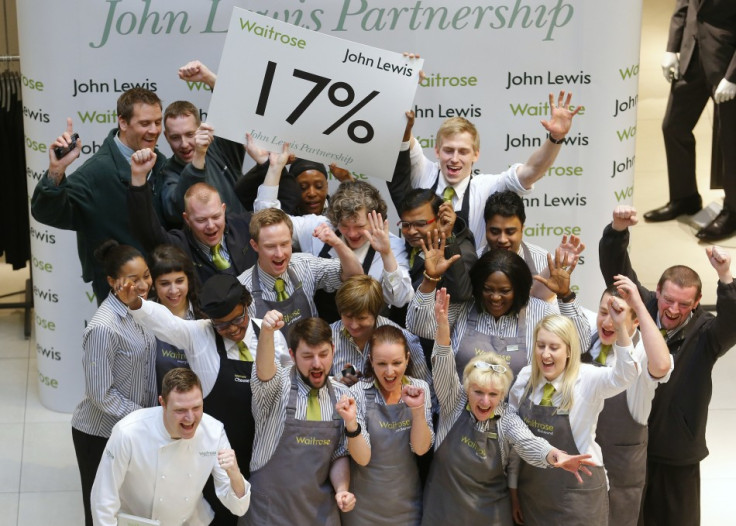 There's a good reason that membership of co-operatives in Britain has reached an all-time high and, in spite of the pancake economy, such businesses have seen annual turnover rise 3.3% to £37bn: they work.
Those figures are from Co-operatives UK, the industry organisation, which found there were 15.4 million memberships of co-operatives in the country.
"A record number of people in the UK are members of co-operatives. They are economically active within those co-operatives and have a big stake in making them a success," said Ed Mayo, secretary general of Co-operatives UK.
"This is why we can still see growth in the co-operative economy - despite the very tough economic trading conditions. More and more Britons are turning to co-operatives, taking greater control of their own destiny and growing their own way out of recession."
When an individual is completely invested in a business - financially, in the decision-making, in the culture and ethos - it is in their interest to make it as big a success as they can.
The empowerment of the workforce gives them an inherent feeling of worth. Their opinions on what the business is doing matters. It can lift the wages and wellbeing of staff, which will boost consumer spending and productivity - and give the economy a boost.
"People are taking action, they want a say in what matters to them," said Mayo.
"In this time of limited economic growth and social challenges, the appetite is to seek to achieve independent control, to run a fair organisation that benefits all and to place increasing importance on planning for the longer term.
"The result is that the co-operative enterprise, with these principles at its heart, is becoming a very real option for many creating a resilient, 'home grown' co-operative economy."
Take a look at the John Lewis Partnership, where all employees are partners in the firm. There are democratically elected councils throughout the business where staff from top to bottom can have an input in all facets of how things are run.
Not only that, but each year every employee gets a sizeable bonus linked to performance - 17% of base pay for 2012/13, after a decent performance in the face of wider economic problems - and there is a plethora of benefits. From luxury resorts owned by the partnership which can be used at discount prices, to healthcare, a good pension, and more.
In its 2012/13 annual report, John Lewis Partnership showed again why this formula works when it reported a profit rise of 16% to £410m.
Nick Clegg, Britain's deputy prime minister, once said he wants a "John Lewis economy" where more employees have stakes in the businesses they work.
Even though it is not a co-operative, Sports Direct has reaped the results of giving its staff a direct stake in its business.
Two thousand Sports Direct workers benefit from the shares for staff scheme, which started in 2009. Those who have been at the company for five years are entitled to shares worth 75% of their gross salary when the scheme was launched.
Because the firm's share price has soared since then, those on £20,000 a year will be in for a £50,000 haul. Some took home a £15,000 payout the year before.
Billionaire Mike Ashley, who owns Sports Direct, insists the shares scheme helped turn his business around by driving up profits and seriously reducing staff turnover. Sports Direct should go further on this.
That co-operatives have outperformed the dismal UK economy at a time when people are talking of depression is testament to how effective they are.
When incomes are falling so drastically, co-operatives could also be a decent route to narrowing income inequality as the staff-come-owners would naturally drive their pay up and limit the bloat of executive remuneration.
The government must encourage more co-operatives by making it easier for employee-owned start-ups to access finance and giving them tax incentives.
This isn't just woolly theorising by some beardy academic in a university or think tank, this is really happening. It is good business. It makes money. It is productive. It makes people better off. It makes people happier.
It is good capitalism.