Jeremy Corbyn has been dealt a heavy blow after the Conservatives took Copeland from Labour in a by-election on Thursday (23 February).
The historic victory for Tory candidate Trudy Harrison over Labour's Gillian Troughton is the first time a government party has won a seat off the opposition since 1982, when Labour lost the London constituency of Mitcham and Morden to the Conservatives.
The vote was triggered after Jamie Reed quit the House of Commons in January to work at the Sellafield nuclear decommissioning plant, the largest employer in the West Cumbrian constituency.
Reed won a majority of more than 2,500 votes at the 2015 general election, but the Conservatives were able to take advantage of Corbyn's anti-nuclear credentials and secure a majority of more than 2,100 votes, with Harrison winning 13,748 votes and Troughton attracting 11,601 votes.
"We've had Labour here for more than 80 years. But it's been very clear [by] talking to people throughout this campaign that Jeremy Corbyn doesn't represent them," Harrison said.
Labour, meanwhile, retained the Stoke-on-Trent Central seat, defeating Ukip leader Paul Nuttall. "Labour's victory in Stoke is a decisive rejection of UKIP's politics of division and dishonesty. But our message was not enough to win through in Copeland," Corbyn said.
"In both campaigns, Labour listened to thousands of voters on the doorstep. Both constituencies, like so many in Britain, have been let down by the political establishment.
"To win power to rebuild and transform Britain, Labour will go further to reconnect with voters, and break with the failed political consensus."
Copeland turnout
2017: 51.35% (31,108 votes)
2015: 63.8% (39,631 votes)
2010: 67.6% (42,787 votes)
2005: 62.3% (33,757 votes)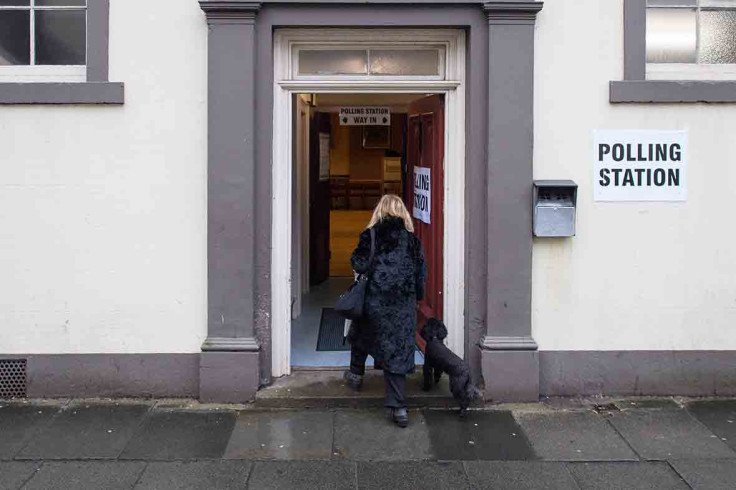 Candidates
Gillian Troughton (Labour)
Trudy Harrison (Conservatives)
Fiona Mills (Ukip)
Rebecca Hanson (Liberal Democrats)
Jack Lenox (Green)
Roy Ivinson (Independent)
Michael Guest (Independent)