Who is Trudy Harrison? New Tory MP for Copeland following historic by-election win
Former councillor becomes first Conservative MP in Copeland for more than 80 years.
Trudy Harrison has achieved a historic victory in the Copeland by-election, beating Labour's Gillian Troughton to become the Cumbria constituency's first Conservative MP since 1935.
The Copeland by-election victory was also the first time a governing party has taken a seat from the opposition party since 1982. Harrison won the election with 13,748 votes (44.25%), more than 2,000 votes ahead of Labour's Troughton.
Trudy Harrison fact file
Born 19 April 1976.
Education: University of Salford.
Career: locality officer Copeland council, Sellafield.
Elected Copeland MP with 44% share of votes.
Who is Trudy Harrison?
The 40-year-old is a former locality officer for Copeland council who also worked at Cumbria nuclear site Sellafield and as a parish councillor in Bootle.
She grew up in Seascale, before moving to Whitehaven with her husband, Keith, a welder who works in the nuclear industry, who she now has four teenage daughters with.
She moved to Bootle in 2002 with her family and has lived there ever since.
When did Trudy Harrison move into politics?
Very much a newcomer, Harrison was only selected as the Tory candidate for Copeland in January having only just left working for the council.
She said her voluntary roles as a parish councillor and school governor at Captain Shaw's CoE Primary influenced her interest in politics.
According to local paper North-West Evening Mail, Harrison "led the way on the Bootle Community Plan, which has seen funding secured for a BMX track in the village along with gaining the Lake District National Park Authority's support for two housing developments" while working at the council.
Upon her selection, Harrison said: "This important byelection is an opportunity for the people of Copeland to send a message that the referendum result must be respected. Copeland has had Labour MPs and Labour councils for years. They've ignored us and failed to deliver the jobs, infrastructure and services we need, and now they want to ignore how we voted in the referendum."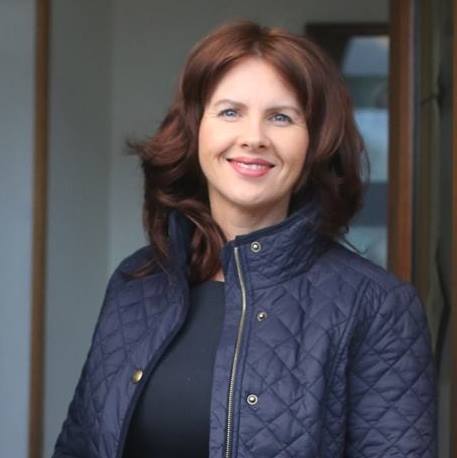 Why is Trudy Harrison's election victory significant?
As well as the Stoke by-election – which was won by Gareth Snell – Copeland was seen as a major test for Jeremy Corbyn's Labour. The fact they have lost a seat which managed to hold onto for more than 80 years adds further pressure on the party and their leader.
The win is the first time a government has won a seat off the opposition since Labour also lost Mitcham and Morden to the Conservatives in 1982.
Following her win, Harrison said: "I want to thank everybody who backed me to be their next representative in Parliament. People in communities right across this constituency have put their faith in me, a special sort of responsibility. I know that many of them might never have voted Conservative before – but whichever way you voted, I will work hard to be a strong voice for you and to stand up for this very special part of the world."